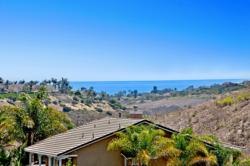 San Clemente, CA (PRWEB) August 01, 2012
A San Clemente Ocean View Short Sale Property Has Just Been Listed By Sam Smith of Beach Cities Real Estate for $749,000 in the Reserve South Gated Community in the Forster Ranch area of San Clemente, California. Forster Ranch homes for sale are very much sought real estate in San Clemente. This 2,800 Square Feet 4 bedroom home is now being offered for sale as a short sale listing. The home is located in the Reserve South community with one and two story Spanish and Mediterranean style homes that overlook the ocean with a community pool, spa and sports court is located at the bottom of the community. The homes were built in 2003 and feature modern amenities with well thought out floor plans with select homes offering ocean views.
A short sale is where the owner of the property is asking the bank to forgive the difference on what is owed and the purchase price a buyer is willing to pay for the property. There are many advantages to a short sale but a buyer must be aware of all the nuances that come with buying a short sale. First, a short sale takes time to negotiate. Buyers looking for a quick close should be educated on the time it takes to submit a short sale packet to the bank and the time it takes for it to be approved. A San Clemente Short Sale like the home being featured here will take time since the home is at the very beginning stages of the short sale process.
There are many steps a bank must take in order to grant approval including an appraisal on the home, review of the seller's hardship and the buyers qualification to buy the home. If the purchase price is close to market value often times the bank will approve the short sale. It's important to keep in mind that short sales do get turned down for a variety of issues and can be a very frustrating process. Consulting with a local Realtor is the key to learning the advantages and disadvantages of buying a short sale.
The Sam Smith Team specializes in short sale and beach front properties along the coast. As short sale experts and with the aid of a professional short sale attorney, the Sam Smith Team has a high ratio of short sale approvals. Sellers thinking about short selling their home should contact the team at 949-291-0424 to learn more about the short sale process. Buyers looking to buy a short sale should also contact The Sam Smith Team to learn more about these special opportunities. For more information on San Clemente Real Estate simply go to http://www.sanclementerealestate.com