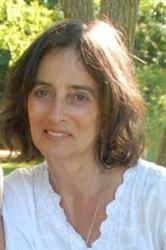 We learn in school that the American way to make change is … to get a law passed, but the truth is that once a law is passed … we need to oversee its implementation and enforcement, which is not automatic, and remain vigilant and organized…
Salinas, CA (PRWEB) August 01, 2012
The Pacific Regional Women's Caucus for Art (WCA) chose Louise Bernikow as their esteemed keynote speaker. She will deliver her talk, 'The Shoulders We Stand On: Women As Agents Of Change' to the Honoring Women's Rights conference on the morning of September 8 at 1 Main Street, Salinas, CA. Anyone can come as they priced tickets for students, bus-tours, GA, and VIPs.
Bernikow refers to herself as the Nancy Drew for women's rights history. What she found hidden away includes hundreds of photos that went unknown and unseen before her investigation. Her talk and body of work is about all kinds of change-makers in politics, including the long road to winning the vote. It's about sexual politics—ideas about marriage, work, understanding women's bodies, health, culture; the list goes on. It's about humanity and what women had to do to reclaim and proclaim theirs.
She keeps her talk fresh and alive by continuing her research. She is like a hound-dog; ceaseless once the scent is set. She promises us to deliver a good dollop of encouragement for what our enemies have called "bad girls" – if not worse. She'll shake and snap it out, partly so we are forewarned and partly because everyone loves a delicious, defiant story. Bernikow said, "This history is the most inspiring thing I know and the characters who made it are saucy, brave, persistent, eccentric, brilliant and delightful."
She is positive that women's history is critically important to everyone, especially now. She remarked, "The change makers of the past have been obfuscated by clouds of irrelevance—fat, old, rich, white ladies— with the implication that we need pay no attention. I've been saying for years, it's one step forward, two steps back, but not as a description of "nature," but of political action— a step forward is met by repression, a push back from opposing forces— this is what has happened now. We must keep in mind that women's history is American history." Come to this talk and see photos never before seen, from many periods, including "second wave feminism" and the work of women artists of the 60's and 70's.
The Honoring Women's Rights conference at the National Steinbeck Center in Salinas, CA, is in celebration of WCA 40th anniversary. The event starts September 7th at 5pm for early registration and special pre-conference events. There is a full day of speakers and panels on September 8.