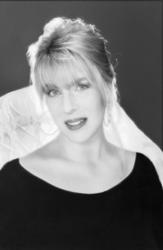 "Great corporate gift! I highly recommend Susie Mantell and her unique talents to anyone, especially those in high-stress corporate culture." –President of Remington U.S. Personal Care, Ann T. Buivid
Chappaqua, NY (PRWEB) August 28, 2012
Stress relief expert Susie Mantell customizes stress reduction for clients including New York Hospital, National Cancer Survivors Day, AETNA, The Coca Cola Company, Canyon Ranch and Burson-Marsteller PR. Now, offering unique expertise in cognitive, experiential, and multisensory mind-body stress management, and a voice described as 'liquid,' Mantell's award-winning meditation CD, 'Your Present: A Half-Hour of Peace,' ("Best Audios Award" –Publishers Weekly), gives listeners gentle respite from a hectic schedule, or a prelude to deep, restful sleep.
"Like an easy chair, Susie Mantell's exquisite narration soothes worry from sleepless nights," explains Dan Bradford of Relax Intuit™LLC. "How many of the people you know who would welcome gentle, drug-free relaxation, and deep, peaceful sleep? Now, 'Your Present: A Half-Hour of Peace,' is available to provide that relief, any time -- anywhere."
In Mantell's stress management seminars for clients including Fortune 500 companies, distinguished medical centers and top spas, participants invariably request tools to promote better quality sleep. N.Y.U. Medical Center surgeon, Stephen G. Rothstein, M.D. suggests, "Excellent. Relaxed, peaceful, energizing! The perfect half-hour each day we all need." "The Best!" enthuses Canyon Ranch Living Essentials buyer, Alice Bergendorff. "Beautiful packaging, with real substance inside." (More Awards, Honors & Testimonials)

Stress relief facilitator and author Susie Mantell explains, "Mother Nature hard-wires us with a very wise stress response system including reserves for true emergencies, When the siren is sounded excessively, the system becomes literally 'stressed' beyond capacity. We become more susceptible to illness, accidents, distractions, and if unchecked, depression. Today's economic uncertainty is resulting in a society often exhausted, impatient, and in some cases, a little cranky," Mantell adds. Guided imagery meditation is a drug-free, physician-recommended technique to mitigate symptoms associated with stress in its many forms, as well as to reduce pain, modulate blood pressure, relieve insomnia, and promote optimal wellness. Daniel G. Miller, M.D., former president of Strang Cancer Research Center, and member of The President's Commission on Heart Disease, Cancer and Stroke, said of 'Your Present: A Half-Hour of Peace,' "I have studied meditation with Jonas Salk, am very familiar with Herbert Benson's 'Relaxation Response,' and I found Mantell's approach very effective, beneficial indeed." "A superb relaxation narration, well-made," agrees John D. Loeser, M.D. of The American Pain Society, and professor of neurosurgery and anesthesiology. Denver's Rocky Mountain News wrote, "Susie Mantell's voice surrounds nerve endings like salve. Don't ask how. It just does. Here's help for back spasms, headaches, sleeplessness. You name it!" Mantell's stress relief techniques have been featured by ABC, NBC, CBS TV, leading magazines, international press and syndicated media.

Workplace Stress Applications -
Amid uncertain times, Workplace Trauma Center Worldwide's CEO Richard Ottenstein, Ph.D., observes, "As a workplace violence specialist, I'm always looking for tools to help victims to manage their stress and anxiety. 'Your Present: A Half Hour of Peace' is extremely well done and effective. I recommend it to my clients." Expert witness trainer Joe Dwyer of Dwyer Associates, offered, " 'Your Present: A Half-Hour of Peace' is a great addition to our witness advocacy program. We give it to every participant. They benefit greatly."

Now, Enjoy Relaxintuit.com's Gift-Giving Special: Buy 5, Get 6! -
Relaxintuit.com's Dawn DeLuca adds, "People always fondly remember whoever gave them their copy of 'Your Present: A Half-Hour of Peace.' A uniquely thoughtful business gift, and for friends and family, it's beautifully packaged including the gold embossed award seal. So many people return to order more copies that Relaxintuit.com is offering a Gift-Giving Special: Buy 5 -- Get a 6th CD Absolutely Free!"
[Publisher: Relax Intuit™ LLC , ISBN #978-09650724-10, $14.95 U.S] Enjoy Free Stress Management Tips by Susie Mantell at Relaxintuit.com
____________________
About Relax Intuit™ LLC
Based in Westchester County, NY, Relax Intuit™LLC is a highly ethical provider of nationally acclaimed stress relief expert Susie Mantell's seminars for corporations and medical professionals, and her award-winning guided meditation audiobook, "Your Present: A Half-Hour of Peace"(CD). Mantell also provides individual phone consultations by appointment. Relaxintuit.com and Susie Mantell's work are an adjunct to, never a substitute for, professional health care. Visitors and clients should always consult their own licensed medical and mental health professionals regarding any practice or suggestion that might in any way affect an individual's health or safety. Twitter @relaxintuit