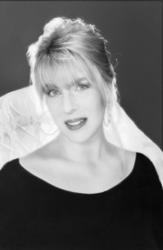 "I have studied meditation with Jonas Salk, am very familiar with Herbert Benson's Relaxation Response, and I found Mantell's approach very effective, and beneficial indeed." - Daniel G. Miller, M.D., President Emeritus: Strang Cancer Research Center
Chappaqua, NY (PRWEB) August 28, 2012
Stress-related illness, and illness-related stress are among leading health risks in America today. Now, award-winning stress relief expert Susie Mantell's deeply soothing relaxation CD, 'Your Present: A Half-Hour of Peace,' ("Best Audios Award" –Publishers Weekly), is available to provide listeners with gentle respite from a hectic schedule, or a prelude to deep, restful sleep. Dan Bradford of Relaxintuit.com explains, "Like an easy chair, Mantell's guided relaxation narration soothes the worry out of sleepless nights. Think about it," Bradford adds, "How many people do you know who'd like to experience peaceful relaxation, and deep, restful sleep? Now, with 'Your Present: A Half-Hour of Peace' they can."
Susie Mantell customizes stress management seminars for clients including AETNA, New York Hospital, National Cancer Survivors Day, Emergency and Oncology departments, and Canyon Ranch Health Resorts. Participants invariably request techniques to relieve day-to-day stress, and achieve refreshing, restorative sleep. Mantell's acclaimed mind/body meditation CD, 'Your Present: A Half-Hour of Peace,' provides the exquisite relaxation of a spa vacation -- for just $14.95.
Writing about 'Your Present: A Half-Hour of Peace,' Daniel G. Miller, M.D., President of the distinguished Strang Cancer Prevention Center and member of The President's Commission on Heart Disease, Cancer and Stroke said, "I have studied meditation with Jonas Salk, am very familiar with Herbert Benson's "Relaxation Response," and I found Mantell's approach very effective, beneficial indeed." Betty Anne Crisanti, a long-term caregiver shares, "I'm a caregiver for a man with Parkinson's. Your CD's the only thing that helps him to unwind."

Stress is the healthy response of the body-mind, an alert that something is out of balance. "Mother Nature has hard-wired us with a very clever stress response system, including reserves for emergencies," explains stress relief facilitator, Susie Mantell. "When the alarm is sounded excessively, the whole system becomes 'stressed' beyond its limits, becoming more vulnerable to illness, accidents, forgetfulness, and depression. The overdraft on our national peace-of-mind account is resulting in a society often exhausted, impatient, and irritable," continues Mantell. Guided imagery meditation is a highly effective stress reduction tool recommended by physicians across diverse disciplines to mitigate harmful effects of stress, regulate blood pressure, ease pain, enhance sleep and promote inner balance. But these days, who has time to learn to meditate?
Described as, 'the calm within the storm,' Mantell's 'Your Present: A Half-Hour of Peace,' allows the body-mind to pause, re-balancing in the open space," explains Bradford. Clinically approved for symptoms associated with stress, anxiety and depression, long-term illness, caregiver stress and pain, listeners include The Mayo Clinic, Memorial Sloan-Kettering, Hazelden, The Betty Ford Center and world-class spas.
Susie Mantell's techniques have been featured by ABC, NBC, CBS TV, The Los Angeles Times Health Section, Weight Watchers, The Sjogrens Syndrome Foundation, The International Myeloma Foundation, and syndicated media. "A superb relaxation narration, well-made," says John D. Loeser, M.D. of The American Pain Society, and professor of neurosurgery and anesthesiology. "This is the greatest! We keep copies on the oncology, burn and transplant units, and in our patient library," adds Brigham & Womens Hospital's Mary Louise Corradino.
"Best Audios Award" - Publishers Weekly
"Terrific corporate gift!" - Remington
"Good As It Gets" issue - Town & Country
"Highly Recommended" - Library Journal
"Superb" - The American Pain Society
Canyon Ranch Living Essentials buyer, Alice Bergendorff exclaims, "The Best! Beautiful packaging with real substance inside." Dr. Gary Markovits, D.D.S., F.A.G.D suggests, "Used pre-operatively, Mantell's CD creates a state of relaxation that quite possibly can lessen post-operative problems." Weight Watchers Magazine adds, "For anyone who leads a stress-filled life, peaceful imagery gently guides listeners into a calm, meditative state." The Los Angeles Times concurred, "Mantell takes listeners on a gentle journey, effortlessly floating worries and stress away."
Now Relaxintuit.com Offers a Gift-Shopping Special: Buy 5 CDs --Get 6!
Relaxintuit.com's Dawn DeLuca, suggests, "This is such a thoughtful, affordable gift, beautifully packaged including the gold embossed award seal of Publishers Weekly's 'Best Audios Award.' People always remember who gave them, 'Your Present: A Half-Hour of Peace,' fondly." In fact, so many listeners order more copies that Relaxintuit.com is now offering a Gift-Shopping Special: Buy 5, Get 1 More FREE!
[Publisher: Relax Intuit™ LLC , ISBN #978-09650724-10, $14.95 U.S] Enjoy Free Stress Management Tips by Susie Mantell at Relaxintuit.com
____________________
About Relax Intuit™ LLC
Based in Westchester County, NY, Relax Intuit™LLC is a highly ethical provider of nationally acclaimed stress relief expert Susie Mantell's seminars for corporations and medical professionals, and her award-winning guided meditation audiobook, "Your Present: A Half-Hour of Peace"(CD). Mantell also provides individual phone consultations by appointment. Relaxintuit.com and Susie Mantell's work are an adjunct to, never a substitute for, professional health care. Visitors and clients should always consult their own licensed medical and mental health professionals regarding any practice or suggestion that might in any way affect an individual's health or safety. Twitter @relaxintuit