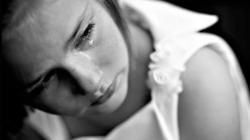 If you or a loved one were a victim of childhood sexual abuse you can seek the help of attorneys who will fight for you! Alonso Krangle LLP - 1-800-403-6191 or visit our website, www.fightforsexualabusevictims.com
Melville, NY (PRWEB) August 01, 2012
Massachusetts, where the highly-publicized child abuse scandals involving the Catholic Church were first ignited a decade ago, has been mulling statute of limitations reforms for years. In 2006, the state extended the time limit for filing criminal charges until a victim turns 43. But according to a report from The Boston Globe, the limit on civil claims has remained unchanged, giving plaintiffs only until they turn 25 to file such lawsuits. [http://articles.boston.com/2012-07-26/metro/32849086_1_sexual-abuse-abuse-claims-future-abuse-cases
If it becomes law, the bill passed by the House would extend the statute of limitations for filing civil lawsuits on child sex abuse to a victim's 43rd birthday. While that would only apply to future cases of child abuse, victims whose lawsuits are now time-barred would be given a one year window in which to file retroactive claims.
According to a report from the Boston Globe, victims' advocates had been hoping for the elimination of the statute of limitations entirely. They also point out that the bill places significant obstacles in front of victims who wish to pursue retroactive claims. For example, those plaintiffs won't be able to sue businesses or institutions that employed their abuser unless they can show gross negligence. Prior versions had only required "negligence" on the part of the employer. Victims bringing retroactive claims would also have to file a certificate of merit with a lawyer attesting that a lawsuit is reasonable, and -report findings from a licensed mental health professional that there is a reasonable basis for the abuse charge. Finally, plaintiffs would be liable for a defendant's legal fees if a judge concludes their claims are malicious or baseless.
Proponents of the bill approved by the House said compromise was needed to garner enough support to ensure its passage. But victim's advocates worry the restrictions will deny many legitimate victims the chance to hold their abusers accountable.
"In a bill that's supposed to help the people who haven't been able to bring actions previously because of the statute of limitations," one attorney told the Boston Globe. "We should not be making it harder for them to bring a claim than it is for anybody else."