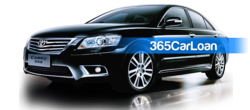 365CarLoan.com helps locate dealers and car lots offering car finance with bad credit.
San Francisco, CA (PRWEB) August 03, 2012
San Francisco, CA [8/01/2012] - 365CarLoan.com, the leading resource center for car financing solutions, assists car buyers looking for bad credit loans. As the costs of products continue to surge, dealers expand their financing options to accommodate people with bad credit. In line with this, 365CarLoan.com announces improvements in their current service line-up, helping buyers get the car of their dreams.
Improvements Geared Towards Better Customer Satisfaction
One of the features they now offer is Buy Here Pay Here car financing. The company recommends this solution for those who currently have bad credit history. 365CarLoan.com helps locate dealers and car lots offering car finance with bad credit. The company has expanded their network and added new lots and affiliates, giving their clients more choices on car financing.
Another addition to their services is the Smart Car Loan tool. This allows buyers to understand the process and helps them assess their financial situation more easily. Buyers can simply input their credit score on the system to know what type of loan might work best for their situation. With just a simple click, the website can process a buyer's loan application.
365CarLoan.com also strengthens its customer service. The company has direct communication with lending partners to help buyers qualify for their financing option. Aiming for customer satisfaction, the site provides information and names of several lending firms for those who are looking for reliable car financing agencies. The company also helps divide monthly amortization so customers can get the best possible rates online.
About 365CarLoan.com
365CarLoan.com aims to help people understand the terms and processes associated with bad credit financing. Their resource center assist buyers in finding quotes on new car prices and evaluate their bad credit financing. The company also helps buyers discover new opportunities to save money when buying cars. They assist in finding the best car loan rates despite having bad credit rating.
365CarLoan is one of the leading resource centers for people who need car financing. They guide buyers through the whole loan process. For more information on their services, visit http://www.365carloan.com.