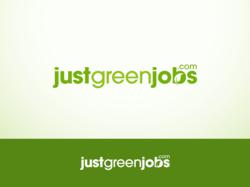 Phoenix, AZ (PRWEB) August 01, 2012
This new website connects jobseekers with employers looking to fill green jobs and can also act as the perfect place to post environmental jobs to reach a wide audience. No matter where JustGreenJobs.com can help workers find work in just minutes.
JustGreenJobs.com features a comprehensive, easy to use directory of open positions and allows you to post your own openings in areas such as solar jobs, biofuel employment, forestry, green construction, and many other categories. If an industry has a current or future demand for eco-friendly employees, this website can help connect job seekers in mere minutes. The powerful search function on the site allows job seekers to run advanced searches of the database, and also job seekers can sign up for e-mail alerts to know the minute a job is posted in an area of interest. Job seekers can browse the website by job category if they want to survey all of the available positions in a particular field.
Job seekers who are not an expert in green employment matters, can benefit from the website's wealth of resources. The JustGreenJobs.com Resource Center provides an array of information on everything from enhancing green credentials on resumes in order to improve job prospects to explaining what kind of jobs are available in new and developing industries, such as solar power. The articles provided in the Resource Center can improve prospects for finding a job and enhance knowledge of this area of work.
JustGreenJobs.com aims to be an one-stop destination for green employees and employers. From hiring to learning, there is a lot to explore at JustGreenJobs.com.