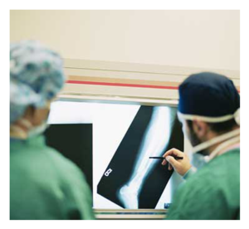 Los Angeles, CA. (PRWEB) August 01, 2012
From now until September 30th My LA attorney will be offering free legal consultations for any client involved in a personal injury case in Southern California.
The most common types of personal injury claims are road traffic accidents, accidents at work, tripping accidents, assault claims, accidents in the home, product defect accidents (product liability) and holiday accidents. The term personal injury also incorporates medical and dental accidents (which lead to numerous medical negligence claims every year) and conditions that are often classified as industrial disease cases, including asbestosis and peritoneal mesothelioma, chest diseases (e.g., emphysema, pneumoconiosis, silicosis, chronic bronchitis, asthma, chronic obstructive pulmonary disease, and chronic obstructive airways disease), vibration white finger, occupational deafness, occupational stress, contact dermatitis, and repetitive strain injury cases.
If the negligence of another party can be proved, the injured party may be entitled to monetary compensation from that party. In the United States, this system is complex and controversial, with critics calling for various forms of tort reform. My LA Attorney has Attorneys that often represent clients on a "contingency basis," in which the attorney's fee is a percentage of the plaintiff's eventual compensation, payable when the case is resolved. In any Personal injury case, having an attorney is essential because cases become extremely complex, such as in medical malpractice cases.
When faced with a personal injury and in need of litigation it is oftentimes confusing, and clients do not know which way to turn. Call My LA Attorney today and receive a free consultation from a qualified legal expert who can help guide through the process. Act now and receive a free consultation for that personal injury from now until the end of September. For more information visit the website at http://www.my-la-attorney.com