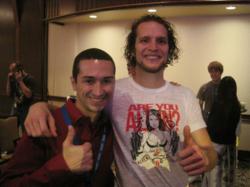 Since October of 2011, Empower Network has grown to 39,000 members.
Phoenix, AZ (PRWEB) August 01, 2012
Empower Network is a system where online marketers blog and market everyday and make 100% commissions while at it. It started back in October of 2011 and since then, it has grown to 39,000 members. The system was founded by David Wood and David Sharpe, who built it to solve the problems of other marketers by allowing them to make 100% commissions online by following a few simple steps, whereas most sales funnel and affiliate programs pay their independant executives only about 15-30% in commissions while going through many complex steps to set up their businesses.
Justin Verrengia ditched his company to join the Empower Network revolution and Lawrence Tam, another top leader and formerly a mechanical engineer with a 9-5 job, retired at 33 to spend more time with his family and invest in new ways to make money from home. Among the things that makes Empower Network unique is the transparency; for example, here's the income disclosure. Plus, all the time, the list of the highest-paid members is always changing and most of them are people who are not gurus or big-time marketers.
To get started, prospects need the single most important thing in Empower Network: a blog and training videos. For free, members can also gain access to the Empower Network Facebook groups and network with other members, most of which are closed. So for marketers that have no experience at blogging, a Wordpress blog is already set up and they just have to follow the training videos. On September 21-23, convention will be in San Diego and only members can attend. 1,200 attended the Empower's first convention in June in Atlanta and 5,000 are expected to attend San Diego; a "no-pitching" waver is signed by all members at conventions. For prospects who have questions for Empower Network, videos must be watched first.