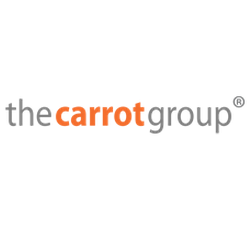 It is a truly unique course and I'm sure that it will play a major part in raising the bar for web projects regardless of industry sector
(PRWEB UK) 1 August 2012
Web project and training specialists The Carrot Group are launching the first in a series of interactive online training courses on August 1st. 'Website Requirements Gathering' explains, in non-technical terms, the disciplines and skills required to get web projects off to the best possible start by gathering, documenting and validating a comprehensive and business focused set of requirements.
Ian Sharp, Managing Director of The Carrot Group, said: "Failing to properly document the requirements is often cited as the most common reason for unsuccessful projects, particularly on web projects. To address this skills gap with minimal investment, we believe that companies and individuals can now quickly equip themselves to get the requirements right next time and thereafter, making considerable savings on future web projects. It is a truly unique course and I'm sure that it will play a major part in raising the bar for web projects regardless of industry sector".
Web Requirements Gathering will be followed by the second online course 'How the Web Works'. Thereafter, further courses in the web training webinar series will be launched.
Ken Knox, Commercial Director of The Carrot Group, said: "Too often these days, busy professional people can't easily get away from the office for a day or more to attend a training course, even if it would make their lives so much easier. This format brings the training right to their desktops in easily digestible 90 minute chunks. Along with visual aids to help make it stick, attendees get insightful training and advice from experts in the field. In addition, unlimited access to watch a video of the course for 30 days is provided if further reinforcement or review of the detail is desired."
Further information:
Ken Knox, media relations, The Carrot Group Ltd.
0845 335 0503 / 07729 355623
ken.knox(at)thecarrotgroup(dot)co(dot)uk
About The Carrot Group
Formed in 2009 and based in Oxford, The Carrot Group management team each have over 25 years experience in Publishing and Information Technology.
The Carrot Group provides training and consultancy services to all industries. Clients include Random House, Elsevier, Cambridge University Press, Hachette, McGraw-Hill, Pearson Education and Penguin Books plus a number of web start-up ventures.