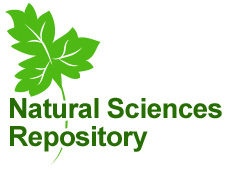 Lipid & Acid Metabolism @ Natural Sciences Repository
Bad Honnef, Germany (PRWEB) August 01, 2012
The aim of the Repository for Natural Sciences Information is to provide reliable information on various areas of scientific interest in a format that can be digested easily. The information is presented in the simplest words and terms possible and that can be easily searched for within the website.
The section Acidity contains scientific information about acids, its kinds, and naming acidic substances. While there are three basic definitions for acids, the Arrhenius, the BrØnsted-Lowry, and the Lewis definitions, acids are named according to their anions, with the ionic suffix typically dropped and replaced with a new one. After inclusion of the two new categories, this section contains ten categories including Chromatography, Compounds, Diet, Enzyme, Fatty, Glucose, Lipid, Metabolism, Residues and Sequence. Users can receive alerts for newly published content in this section by subscribing to the Acidity RSS feed.
The newly published category Lipid contains scientific information on lipid as a fatty acid which is a class of organic compounds that are insoluble in water but soluble in most organic solvents. Lipid refers to the class of organic compounds that are essentially fatty acids, but the term can also be used to refer to fatty acid derivatives. Lipids cannot be dissolved in water but they are soluble in organic solvents. The lipid category includes many natural oils, including fats, sterols, steroids, waxes, and fat-soluble vitamins (including vitamins A, E, D, and K), monoglycerides, diglycerides, triglycerides, phospholipids, and more. Humans and most mammals use a wide variety of biosynthetic pathways to break down and even synthesize lipids, but there are some lipids essential to their biological functions that cannot be broken down and produced through biosynthetic pathways. The category currently contains ca. 150 articles including one on comparison of lipid membrane affinity and permeation of drug-like acids including the effects of cholesterol and charged lipids. Another article shows effects of dietary lipid level on growth and lipid utilization by juvenile Atlantic halibut (Hippoglossus hippoglossus, L.). Users can receive alerts for newly published content in this category by subscribing to the Lipid RSS feed.
The new Acid Metabolism category contains scientific information on this set of chemical reactions that occur in the cells and organs of living organisms in order to sustain life. Metabolism is a general term used to refer to the chemical processes that occur within the cells and organs of a living organism in order to sustain and maintain life. There are two general kinds of metabolism: constructive metabolism (the creation of proteins, fats, and carbohydrates that form tissues and store energy for the body to use) and destructive metabolism (the breakdown of complex substances and the resulting production of energy and waste matter. While constructive metabolism can also be called "anabolism," which uses the energy to construct cell components such as nucleic acids, destructive metabolism is also known as "catabolism," a process that breaks down organic matter for energy. The category currently contains ca. 500 articles including one studying the pharmacokinetic and pharmacodynamic feasibility of D-glucuronate to enhance gamma-hydroxybutyric acid metabolism during gamma-hydroxybutyric acid toxicity. Another article describes the impact of the Botrytis cinerea strain and metabolism on geosmin production by Penicillium expansum in grape juice. Users can receive alerts for newly published content in this category by subscribing to the Acid Metabolism RSS feed.
The repository groups information in the natural sciences according to interrelated sections and categories that will help readers understand the context of whatever topic is searched information on. It is composed of eleven sections which are subdivided into up to ten categories. Each unit contains a definition composed in an understandable way. Each item in these sections and categories contains up to twenty clickable tags.