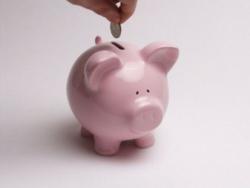 (PRWEB UK) 3 August 2012
In September 2010 The Charity Commission carried out a survey and found that 58% of charities reported being affected by the economic downturn and of those 68% had experienced a drop in income. According to the survey larger charities are being hit most with 79% witnessing a reduction in income despite a and a third experiencing an increase in demand for their services.
It has been two years since the Charity Commission's survey and the situation hasn't improved; Britain's economy is now in a double dip recession. During these hard economic times charities have to ask themselves a number of questions; the most important is how charities are to be sustainable for much longer.
Charities are seeing a decline in profits; people are cutting costs any way they can with many no longer in the financial position to donate to charity as they did before. The only increase that charities are seeing is that more people are spending money in charity shops hoping to find a bargain, however they are also less inclined to donate items to charity shops. This all leads to a decline in stock, resulting in decreased profits. As a result, charities are left trying to cut down expenses in an attempt to make the most of their budget.
Everyone is trying to make their money go that little bit further by finding ways to drive down the cost of day to day living, this is understandable. However, we should be aware of the serious impact this has for charities and the vulnerable individuals they serve to protect. The Giving Card Team has devised a list of handy tips that allow everyone to support charity whilst on a budget.

Get rid of any junk that's been sitting in the back off the closet for years or just items that have never been worth having; have a car boot sale or yard sale. It doesn't cost you anything and you could donate a percentage of the money you make to charity.
Have a charity cake sale; baked goods are guaranteed to be a hit in the office. Go around the office with a tray of baked good during lunch time and everyone is sure to makes a nice charity donation.
Start a collection box: Put any loose change in a box and at the end of every month donate the money to charity. It will be surprising how much was collected at the end of the month.
How about a neighbourhood car wash. Get the kids involved; they could offer to wash the neighbour's cars, donating some of the money to charity and keeping the rest for a treat after their hard work.
Eco-fines: fine colleagues in the office or family at home, for various indiscretions such as leaving their computer monitor on after leaving the office or leaving the TV on standby. This will help save money off the electricity bill and help build an eco-friendly environment at work whilst raising money for charity.
Happy fundraising from The Giving Card.
The Giving Card is the only discount card in the UK of its kind, giving charities additional revenue from the sale of every card, whilst saving you money.