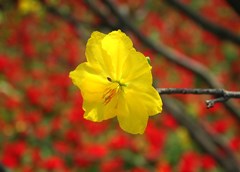 To experience such great things in Hanoi, tourists can book tours on the official website of Smile Travel Vietnam. Then, they will have chances to get good services with the cheap price
(PRWEB) August 01, 2012
Smile Travel Vietnam is the reliable site providing the best services for travelers worldwide. Hanoi Travel Tour is remarked as its focus since the city, with the ancient elegance, is luring more and more tourists all over the world.
Hanoi, the capital of Vietnam, is located on the right bank of the Red river. Being the center of politics, trade, culture, and tourism, Hanoi is also known as the great combination of interests.
Hanoi itself means "the city among rivers" because it is situated between the rivers in the lowland. Owning more than 18 enchanting lakes, Hanoi has long been called as "the city of lakes". Especially, Sword Lake, which is renowned for its legend of the magic sword, now is the historical and cultural center of the capital.
Human settlement at this place dates back to the 3rd century B.C. Therefore, it may be a shortage if people do not know Hanoi as the holy land of the unique culture. The Old Quarter, near Hoan Kiem Lake, has the original layout and ancient architecture. Each street has merchants specializing in a particular trade, such as silk, jewelry, pottery, curtain, and so on. About 2 kilometers from Sword Lake, Dong Xuan Night Market is the attractive destination of tourists at weekends. The market runs along a 3- kilometer street selling clothes, souvenirs and foods. Another popular note of Hanoi is water puppetry, which is mostly shown at Thang Long Water Puppet Theatre.
Moreover, Hanoi is recognized as one of the world's top ten cities for food by Sherman Travel. Tourists coming here will never forget the delicious taste of the national dish "Pho", one of the world's top 5 street foods by Global Post. It is said that Hanoi is rich for its traditional cuisine during thousands of years. It will be the greatest experiences ever if tourists spend a day discovering this holy land at Ho Chi Minh Mausoleum, Presidential Palace, One-pillar Pagoda, Tran Quoc Pagoda, Quan Thanh Temple, Ngoc Son Temple, and Temple of Literature, the first university of Vietnam.
Apart from traditional features, Hanoi also attracts international tourists with modern cinemas, bars, and dancing clubs. Furthermore, Hanoi is considered as one of the top 10 cities for shopping in Asia.
To experience such great things in Hanoi, tourists can book tours on the official website of Smile Travel Vietnam. Then, they will have chances to get good services with the cheap price. Especially, it has recently launched the cheap package of Hanoi City Tour for 1 day, just costing from $22 to $85. With many other discounted tours this season, Smile Travel Vietnam ensures to bring tourists a great day around Hanoi.