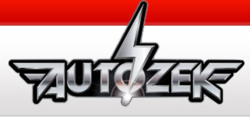 Autozek's new online home is a one-stop destination for everything related to HID headlights
(PRWEB) August 01, 2012
Autozek is a provider of high quality, HID headlight kits designed for use on nearly any vehicle. These HID lights use a special chamber of illuminated Xenon in place of traditional filaments to offer improved performance, safety, and durability as compared to traditional headlight bulbs.
The new site offers customers the ability to search for the appropriate headlights for their vehicle by entering the year, make, model, or even bulb size they are seeking. By removing the guess work from selecting the proper HID lights, customers can rest assured their new installation will go as smoothly as possible.
Other features of the new site include a toll-free assistance hotline, as well as live interactive support for anyone in need of help selecting the proper kit for their make of vehicle. Customers will trust the familiar shopping cart based online purchasing system, and even have the opportunity to select between US and Canadian currency options.
In addition to being a world-class shopping experience, Autozek.com also offers valuable insight and information to help visitors fully understand the added value of HID lights. From decoding K ratings to simplifying the science behind HID's vastly improved illumination process, Autozek's new site offers everything a person could possibly need when selecting their new headlight kit.
From how to install new headlights to every other answer a savvy consumer needs to know, Autozek's new online home is a one-stop destination for everything related to HID headlights. The interactive blog section even allows customers to touch base with like-minded individuals from around the world. For questions, comments, and valuable insight, there is simply no replacement for first-hand experience.
Tech-savvy clients will enjoy the site's seamless integration of Autozek's Facebook and Twitter accounts, as well as the optional newsletter sign-up, which is designed to keep clients up to date on all of the latest developments from Autozek.
Whether shopping for HID lights for a single vehicle, or looking to stock retail shelves, customers will love the user-friendly environment of http://www.autozek.com. From company history to detailed tech information, and from innovative customer service to valuable online savings, Autozek's new online home sets the standard for both ease of use and quality of experience.