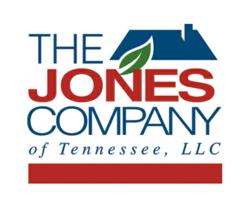 Nashville, TN (PRWEB) August 02, 2012
The Jones Company is launching their "Builders & Backpacks" campaign to encourage the public to bring new backpacks and school supplies to any of their model home locations now through August 19th, 2012. The donations will be distributed to local school children through Y.E.S. (Youth Encouragement Services).
Donations may be dropped off at the model homes in the following neighborhoods, and the maps and directions for each are available at http://www.livejones.com.
Franklin:

Barclay Place
Broadgate at McKay's Mill
Hadden Hall at McKay's Mill
Park Run at McKay's Mill
Villages of Clovercroft
Hermitage

Mt. Juliet

Sterling Woods at Providence
Kelsey Glen
Normandy Heights
Nashville

Nolensville

Spring Hill

"We know there are many families who struggle to provide the necessities for their children at this expensive time of year," said Perry Pratt, Director of Operations at The Jones Company. "We want to do our part to make our community strong, and starting the children off as prepared for school as possible is a great opportunity for all of us to invest in the future."
Y.E.S. operates three youth centers that offer educational and recreational programs as alternatives for kids ages 6-18 during after school hours, weekends and summer break. The programs offered by Y.E.S. effectively keep children living in the inner city off the street, giving them a safe place to go where they can engage in social, educational and cultural activities.
The Jones Company has built nearly 3000 homes in Middle Tennessee since 1995, and has been in business since 1927. The company has maintained a 100% "Would Recommend" customer satisfaction rating from Woodland O'Brien homeowner surveys conducted from fourth quarter of 2008 through present. They are a local, privately held company based in Franklin, TN. For more information, visit the company's website at http://www.LiveJones.com or call (615)771-8006.
# # #