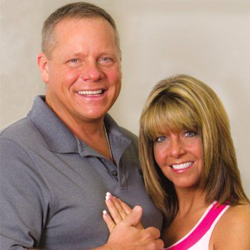 Headaches, body aches, tension, stress and insomnia can all be alleviated with one simple tool we all possess-our hands. We teach couples how.
Bemus Point, NY (PRWEB) August 10, 2012
Numerous medical experts, including clinicians from the world renowned Mayo Clinic, have recognized the health benefits of massage, particularly when it comes to relieving stress, managing pain, and reducing anxiety and depression. They also note the positive impact that massage has on ones emotional well-being and personal relationships.
"Beyond the benefits for specific conditions or diseases, some people enjoy massage because it often involves caring, comfort, a sense of empowerment and creating deep connections ," says Mayo Clinic staff.
This comfort and connection, in addition to the significant improvements massage has on ones health, is why Hands-On and Healthy is now offering these lessons to couplesin WNY. The training sessions,led by SueAnn and John Helgren, LMT., offer a unique way for couples to spend quality time together and improve their health and happiness.
"Headaches, body aches, tension, stress and insomnia can all be alleviated with one simple tool we all possess--our hands," said SueAnn Helgren, owner of Hands-On and Healthy. "We provide couples with simple skills that will allow them to support each other on a daily basis."
During the "Hands-On and Healthy" lessons, massage is exchanged exclusively with the participant's partner. The class atmosphere is fun, safe and relaxing.Friends and family members are encouraged to take this class; as long as there are two people, the lessons will be effective. Instructors demonstrate massage skills and techniques and provide guidance and feedback; Partners learn skills and develop techniques "Hands-On"
Partner massage classes were previously available only in large east and west coast cities. Now the Helgrens have brought the partners massage program to the Erie and Buffalo areas. The partner massage classes at Hands-On and Healthy are approximately three to four hours in length and provide complimentary food and beverages at a mid-session break. For further information about partner massage, visit the Hands-On and Healthy website: http://www.handsonandhealthy.com
About the company:
Hands-On and Healthy offers fun and easy going classes that teach basic massage techniques to enhance individuals overall well being. Lessons focus on reducing stress, revitalizing energy and alleviating everyday ailments such as headaches, lower back pain and muscle tension. Massage techniques are suitable to learn and easy to share with a friend or family member, honoring the diversity of all with regard to gender, race, age and sexual orientation. The overall goal is to build unique and lasting connections that improve partners health and happiness. Hands-On and Healthy instructors SueAnn and John Helgren, LMT reside in Bemus Point, NY and offer classes in Erie, PA and Amherst, NY. For more information visit their website at http://www.handsonandhealthy.com.