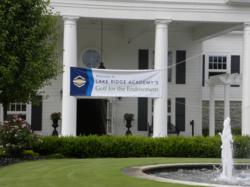 North Ridgeville, OH (PRWEB) August 02, 2012
Lake Ridge Academy gratefully recognizes donors who made new commitments to the school totaling $3.9 million in fiscal year 2011-12. These new commitments made after July 1, 2011, included gifts, future pledges, and support of special events.
Part of this success is due to donors' wonderful response to a $100,000 Board of Directors Annual Fund Challenge. All Board of Directors members pooled their Annual Fund support to offer a one-to-one match prompting donors to increase their support or give for the first time. Every member of the school's Alumni Council, members of the 1963 Society who are recognized for their Annual Fund gifts at that level or higher, and Annual Fund donors at every giving level helped to exceed the $250,000 goal by more than $30,000.
Lake Ridge Academy would like to thank loyal alumni, parents, faculty, staff and friends who made this success possible. You all make a big difference for our talented students!