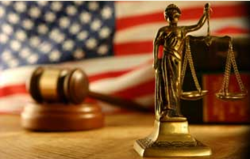 It can feel as if the entire weight of the U.S. government is aligned against you...
(PRWEB) August 01, 2012
The popular social security disability denial attorneys with McDonaldWorley.com have announced they are again accepting new clients for a limited time.
People who have been denied can now get legal representation with their claim. Located in Houston, the firm is accepting U.S. applicants in need of help.
While Social Security cases can be confusing and complex, an experienced Social Security disability denial lawyer provides the confidence and reassurance that knowing an expert is fighting in your interest. The attorneys can help with the appeal process following denial and can help with the recovery of benefits.
"It can feel as if the weight of the entire U.S. government is aligned against you. We understand, and work to use the law as it was intended, to protect our clients, often at times when they need help the most," stated Don Worley, lead attorney.
Additionally, the firm can help ensure the complex Social Security forms are completed correctly and the process progresses smoothly.
About McDonaldWorley.com:
The popular law firm is based in Houston, Texas but works with clients nationwide. People who need help with their Social Security Denial, or veterans disability denial, can get a free no obligation legal evaluation to review their case details. Experienced with medical related legal matters the firm includes a former ICU nurse turned lawyer with extensive knowledge of health related issues.
Contact:
Donald S. Worley, Lead Attorney
(713) 523-5500
http://www.mcdonaldworley.com