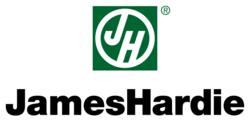 What James Hardie has accomplished is truly remarkable. Over the last eight years they have been subjected to in excess of 11,000 rating opportunities from our Team Members, and through it all they have consistently rated James Hardie as best in class.
Chicago, IL (PRWEB) August 01, 2012
James Hardie Building Products Inc. (JHX: US), the world's leading manufacturer of fiber cement building products, once again is honored by receiving the nationally recognized "A,A" "Partners of Choice" Award for Outstanding Quality and Service from David Weekley Homes. This marks the eighth straight year James Hardie has won the esteemed builder's highest award.
David Weekley Homes, the nation's third largest for-profit, privately-held home builder, implemented its comprehensive supplier evaluation system and symbol for world-class excellence, the "Partners of Choice" Award in 2004. The unique evaluation platform allows David Weekley Homes to analyze supplier performance in diverse industries, provide feedback, and recognize those truly outstanding achievers through its widely acclaimed "Partners of Choice" Award. Under this process, more than 600 Team Members from all levels of the builder's organization are asked to rate each supplier's performance on quality and service. Then, through a series of discussions, meetings, coaching calls and other activities, David Weekley Homes and its suppliers search for the best way to achieve excellence together. Through this process, David Weekley Homes takes "partnering with its suppliers" to a world-class level.
Bill Justus, Vice President of Supply Chain Services for David Weekley Homes, implemented the nationally recognized, innovative evaluation system in order to reduce channel costs, improve service, and provide the highest degree of homeowner satisfaction.
"The breadth and depth of our evaluation platform make it impossible to superficially address issues and receive high marks," says Justus, the chief architect behind the renowned interactive evaluation system. "What James Hardie has accomplished is truly remarkable. Over the last eight years they have been subjected to in excess of 11,000 rating opportunities from our Team Members, and through it all they have consistently rated James Hardie as best in class in delivering Quality and Service to our organization. I can think of no greater validation of world-class excellence than the marks that James Hardie has been able to achieve."
The prestigious "Partners of Choice" Award distinguishes James Hardie as a world-class organization over the past eight years. This can be attributed to staying true to its core value propositions and delivering on the brand promise of low maintenance, durability and design.
With the challenging economic conditions and competitive environment, James Hardie has enhanced its offerings within supply chain, product availability and customer relationship management to stay ahead of the industry. The esteemed home builder's interactive evaluation system provides affirmation that investments in these areas are valuable, but also helps the relationship grow in that there is specific, direct feedback from David Weekley Homes Team Members that can be implemented in the future.
With its continuous investment in people, products and processes, James Hardie aims to maintain the level of partnership that supports the shared philosophy of channel alignment, strong communication and consistent service at all levels and is extremely thrilled to be in such an exclusive class of partner with David Weekley Homes.
"We are honored to be recognized with the very prestigious Partners of Choice award from David Weekley Homes. It has provided an excellent example of how true partners can consistently achieve growth, high market value and lowest value chain costs by focusing resources in the right areas. The entire James Hardie team is looking forward to many more years of mutual growth with David Weekley Homes and applying that same partnering approach to other builders, contractors, distributors and dealers throughout North America," said Robb Rugg VP Strategic Accounts for James Hardie Building Products.
About James Hardie
James Hardie is the global leader in fiber cement technology, providing siding, trim and accessory product solutions to architects, builders and homeowners for over 100 years. It was the first to introduce fiber cement products to the U.S. in the early 1990s as a durable, low-maintenance alternative to wood and vinyl. James Hardie products combine innovation, versatility and safety by offering a variety of design possibilities matched with specific performance attributes relative to the climate where the product is being used. Currently installed on more than 5.5 million homes, James Hardie products have earned a favourable reputation within the industry and have been specified in some of the country's most prestigious projects. For more information about James Hardie visit http://www.jameshardie.com.
About David Weekley Homes
David Weekley Homes, founded in 1976, is headquartered in Houston and operates in 16 cities across the United States. David Weekley Homes was the first builder in the United States to be awarded the Triple Crown of American Home Building, an honor which includes "America's Best Builder," "Builder of the Year," and the "National Housing Quality Award." Weekley has also appeared seven times on FORTUNE® magazine's coveted "100 Best Companies to Work For" list. Since inception, David Weekley Homes has closed more than 65,000 homes. For more information about David Weekley Homes, visit the company's web site at http://www.davidweekleyhomes.com.