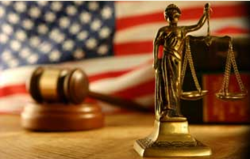 Our clients can know with confidence that the legal matters are being handled with their best interest in mind...
(PRWEB) August 02, 2012
U.S. residents nationwide arrested for driving under the influence can now contact the experienced DUI attorneys with McDonaldWorley.com, for a free no obligation case evaluation. The firm has announced that they are accepting clients nationally relating to DUI and DWI arrests.
Experienced legal representation in such cases can help people reduce charges, in some cases fight to have charges dropped, and prevent license privileges from being revoked.
According to the site, a charge of DUI or DWI is serious and needs to be taken with the utmost gravity. The consequences when convicted of DUI/DWI charges range from loss of license to loss of your freedom. Additionally huge fines and court fees are often associated with a DUI/DWI charge.
The DWI attorneys with McDonaldWorley.com fight to help clients keep their freedom, their money and their driving privileges.
An experienced DUI lawyer can help with the following details pertaining to an individual case:

Loss of driving privileges
Long hours of community service
Jail sentences and permanent criminal records
Massive fines and court fees
Increased insurance premiums
"When it comes to DUI laws experience is vital to getting the outcome you want," stated Don Worley, lead attorney with the firm.
No matter which state the arrest occurred, the lawyers of McDonaldWorley are ready to defend their clients and fight legally for the best possible outcome.
About McDonaldWorley.com:
The national DUI law firm is based in Houston, TX and represents people nationally following an arrest. For a limited time a no obligation case evaluation is being offered to U.S. residents.
Contact:
Donald S. Worley, Attorney At Law
(713) 523-5500
Donald S Worley
http://www.mcdonaldworley.com/