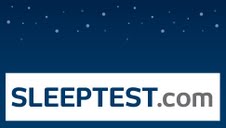 I feel very strongly about spreading awareness so I can help people who suffer from this very serious and sometimes ignored problem.
Lebanon, OH (PRWEB) August 15, 2012
Dr. Gregg Testerman, DDS, is currently offering oral appliance therapy (OAT) as an alternative treatment to the continuous positive airway (CPAP) mask for those who suffer from sleep apnea. Although the CPAP is considered to be the 'gold star' for sleep apnea treatment, it is only successful when it is used consistently and properly. OAT treatment is still forthcoming information to many Americans, especially those suffering from sleep apnea.
"The oral appliance is a great discovery and a less obtrusive treatment option for patients with mild to moderate obstructive sleep apnea, and for those who are unable to wear their CPAP masks," Testerman said.
A select number of dentists across the nation, such as Dr. Testerman, are working to bring relief to millions of Americans through OAT. Dr. Testerman offers OAT through creating a custom fabricated mouth piece that is similar to a retainer. The mouth piece works by repositioning the jaw and pushing the tongue forward or by restraining the tongue to keep the airway open.
What is sleep apnea? According to the American Sleep Apnea Association (ASAA), "sleep apnea is an involuntary cessation of breathing that occurs while somebody is asleep, estimated to affect over 22 million people."
According to WEBMD symptoms of sleep apnea can be "waking with an un-refreshed feeling after sleep, having problems with memory and/or concentration, feeling tired, experiencing personality changes, headaches, heartburn or a sour taste in the mouth at night, legs swelling, getting up during the night to urinate, and sweating or chest pain while sleeping."
"As a dentist I wasn't aware of how wide spread obstructive sleep apnea was and the devastating effects that it can have on one's health. It wasn't until several staff members asked for help that I enrolled in continuing education classes and became educated in snoring and sleep apnea, Testerman said. "I feel very strongly about spreading awareness so I can help people who suffer from this very serious and sometimes ignored problem."
According to the Centers for Disease Control and Prevention (CDC), "OSA can increase the chances of a heart attack, stroke, type-2 diabetes, obesity, brain damage, and depression."
Dr. Testerman graduated from The Ohio State University where he received his Bachelors in Science and Doctor of Dental Surgery. Dr. Testerman and his staff constantly enhance their skills through continuing education and training. He is a member of the Academy of Clinical Sleep Disorders Disciplines, American Dental Association and the Internal Congress of Oral Implantologists. Dr. Testerman was named one of America's top dentists from 2009-2012. He was also named one of the top Cincinnati Dentists from 2009-2012.
To learn more information or schedule a free consultation, call 513-932-4806 or visit http://www.testermandental.com. To find out if you are at risk for having sleep apnea, take a quick and easy 5 minute preliminary evaluation at SleepTest.
SleepTest.com is an online resource dedicated to educating the public on the dangers of untreated sleep apnea and treatment options for those suffer from it. The goal is to offer a free preliminary online screening that can help identify people who may be at risk for this rapidly growing sleep disorder. This preliminary screening called the Sleep Test - is quick and easy, and can be completed in about 5 minutes. SleepTest.com has partnered with dental sleep medicine giant, Sleep Group Solutions (SGS) to help offer the most comprehensive dental sleep solution in the industry.