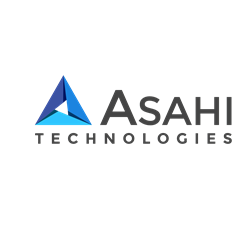 Unlike other frameworks, Cake PHP provides new concepts and empowering solutions to both small and complex web requirements
(PRWEB) August 01, 2012
Developed more than seven years ago, Cake PHP has grown into a reliable PHP based framework. Web developers consider Cake PHP as a convenient, fast, easy-to-use tool for writing both small and complex web applications. Being the used open source framework, Cake PHP has powerful libraries requiring low documentation and dependencies. And it is currently popular for developing business, shopping, travel, technology, and entertainment websites. To help firms that require accelerated web application development, Asahi Technologies a New York based custom software firm announces web development with the Cake PHP framework.
Many experts also believe that Cake PHP Development Company NY's Rapid Application Framework renders effective, simple and faster web development than its contemporaries. The new release also includes improved security features like CSRF protection, XSS prevention, SQL injection prevention and form tampering protection. In addition to that Cake PHP is one of the few frameworks that let developers to work in structured and accelerated way with utmost flexibility. But the major advantage with Cake PHP is its active development team and community, that provides solutions for complicated web requirements.
"Unlike other frameworks, Cake PHP provides new concepts and empowering solutions to both small and complex web requirements," says Vinod Subbaiah, CEO of Asahi Technologies. "Given the rise of cheap cloud hosting solutions in U.S. many developers are turning towards stable and secure Cake PHP for developing web applications. At Asahi Technologies, we render custom web applications using latest version of Cake PHP for people requiring secure, flexible, stable and accelerated web solutions."
About Asahi Technologies
Asahi Technologies is a New York based web design and development firm that provides software consulting and development solutions to small and medium level businesses all across North America. Asahi Technologies specializes in Responsive Web Design NY, cloud computing, online marketing, Android Application Development NY and open source technologies. Under the leadership of Mr. Vinod Subbaiah, who himself started his career as a software programmer, Asahi Technologies' team comprises of experienced software professionals have extensive knowledge of technology covering B2C and B2B operations. The firm's headquarters is located in New York City, NY.