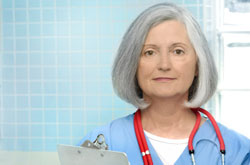 People may be entitled to significant compensation that can help with the financial challenges of recovery...
(PRWEB) August 03, 2012
The popular national law firm McDonaldWorley.com is offering sufferers of traumatic brain injury a free no obligation lawsuit case evaluation for a limited time. U.S. residents looking for a lawyer for a traumatic brain injury lawsuit can contact an experienced attorney to review legal options for justice.
According to the firm, injuries to the brain can leave sufferers with an appearance of being normal and yet can still be subject to a variety of symptoms affecting their ability to function normally.
Some of the side effects of traumatic brain injury are as follows:

cognitive and personality changes
difficulty processing information
balance and coordination problems
physical strength and endurance problems
memory and language difficulties
The personal injury lawyers with the firm include a former ICU nurse with extensive experience with these unique injuries and the challenges sufferers face.
"Following brain injuries, sufferers face a variety of health related challenges as they fight to regain their health and former life. Following injury, people may be entitled significant compensation to help with the financial challenges," stated Don Worley, injury attorney with the firm.
About McDonaldWorley.com:
The injury law firm is based in Houston and accepts clients nationally. Attorneys include a former ICU nurse with a unique and detailed view of injury, malpractice, and fighting with insurance companies for justice. People who have suffered an injury resulting in TBI are encouraged to contact the firm immediately to learn about the legal options the law provides.
Contact:
Donald S. Worley, Injury Attorney
(713) 523-5500
http://www.mcdonaldworley.com