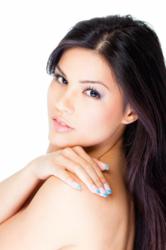 (PRWEB) August 20, 2012
In the television series "Ally McBeal," Richard Fish (actor Greg Germann) was enamoured with the "turkey wattle" of Jennifer "Whipper" Cone (played by Dyan Cannon). But while the actress may have been able to turn her sagging neck skin into a sex symbol, most people prefer to "nip and tuck" excess in that area, especially given that DIY methods (diet, exercise and sun avoidance) can be less than successful, according to the American Society for Aesthetic Plastic Surgery (ASAPS).
But a neck lift can address a variety of appearance-related issues, from droopy jowls and a double chin to a sagging jawline and excess skin, taking years off your appearance while creating a more contoured profile. Depending on a persons age, skin texture and degree of "droop," a plastic surgeon may suggest one of four procedures: liposuction, submental neck lift, short-scar face and neck lift or full-scar face and neck lift.
Depending on the patient, a neck lift can address not just the visible problem of excess skin but, when necessary, also tighten the underlying structure of the face and neck — what is called the SMAS or superficial musculoaponeurotic system. This results in longer-lasting results. A thorough consultation with a plastic surgeon will identify what treatment option is best for you to give patients the look they desire.
There are also some non-surgical options, such as Botox injections and tissue tightening. Botox (Botulinum Toxin) can reduce the look of fullness, while the medium to deep heating used in tissue tightening, causes immediate collagen contraction and new collagen production.
To learn more about neck lifts, visit FaceForum, an informational online guide to facial plastic surgery, for a free article about neck lifts, with details about the procedures, options and other important information.