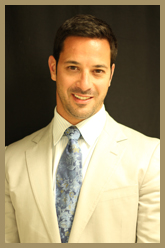 there is no such thing as too much plastic surgery or too much volume causing a bad result or a ruined face, there are only bad results from bad plastic surgery
(PRWEB) August 01, 2012
Statments like "that is just too much" or "they went over-board" with reference to Plastic Surgery are all too common currently. Daily life is filled with exposure to dehumanized faces of celebrities and everyday people that may appear lionesque or remind us of the intergalactic bar from Star Wars movies. The most reasonable conclusion is to think 'they just didnt know when to say when.' We wonder why beautiful people continue to ruin their faces everyday and start thinking plastic surgery is the evil.
Dr. Rian A. Maercks M.D., a Miami Beach Plastic Surgeon, is challenging these thoughts and claims. Refered to as a best kept secret among socialites and celebrities alike, Dr. Maercks has boldly carved his own path in facial rejuvenation based on his principle 'Aesthetic facial balancing.' "I do not treat a wrinkle, a single feature or landmark, this is how you make someone look strange and dehumanize" Dr. Maercks explains. His concept of 'aesthetic facial balancing' can be thought of as a customized and artistically atune holistic balancing of a patients face. "Most aesthetic interventions today are performed by a practitioner that follows the guidance and direction of a company, sales representative or FDA indications. None of this has anything to do with facial aesthetics." The doctor's goal is to "harmonize" each patient's face and "unlock" the beauty they possess without creating an operated of 'filled' look.
Commited to his philosophy Dr. Maercks commonly encouters new patients who are shocked by his treatment plans. "Direct referals are always comfortable because they know about me and come to me because of these differences but at times new patients really question the sanity of the amount of volume I suggest." It was an encounter such as this that inspired Dr. Maercks to come in to his own office one Saturday morning not ony as the surgeon but also as the patient. His intention was to create a mini-documentary that would educate, demistify and comfort patients considering his treatments. He hoped that the product would defuse tension and build trust for those not familiar with his unique work. The doctor wants the public to understand his prized statement "there is no such thing as too much plastic surgery or too much volume causing a bad result or a ruined face, there are only bad results from bad plastic surgery or poorly applied volume and good results from thoughtful well executed good plastic surgery and volume." To this end a smoothly polished but raw and gritty shock value loaded video was produced with footage that grabs and holds you. One simply cannot turn away from the direct and mirror view of this man analysing approaching, needling and injecting his own face. Then watching the before and after Dr. Maercks talk to you on the split screen and seeing the 3D photograph is breathtaking. Not a different person, in fact almost no difference you can put your finger on, just a younger, healthier appearing, more attractive man.
If it wasnt shocking enough to watch both the face and reflection of Dr. Maercks placing needles in his own face and injecting, the raw feel and openness of the doctor gives a glimpse into what makes this unique individual tick is a bit shocking. Dr. Maercks unpretensiously wearing a cotton t-shirt takes on the roll of patient more than surgeon and explains his own surprising feelings. True empathy a bit of surprise and a clear desire to understand and perfect the patient experience shine through from him in a very real way.
When asked why he chose thirty five syringes, Maercks replies with a chuckle "I couldnt afford any more." He explains that his original goal was to try to keep the number below ten but "there was just too much work to be done." He further emphasizes that he could keep going and further improve his face with more volume but "enough is enough." In the end thirty five syringes is roughly double the maximum he wouldconsider applying in his patients. "By applying twice as much as I commonly apply in patients to my own face and achieving this result, I have demonstrated that using 12-16 syringes in patients is definitely not too much, on the contrary it is never enought." For patients interested in a more complete and longer lasting correction Dr. Maercks prefers to steer them towrards fat grafting and surgical interventions. "In the end I can almost always do an even better job with formal surgery and once you get into the teens of syringes, surgery becomes a more economical option." He continued to explain that his average patient would rather have more procedures and spend more money to avoid their fear of the knife.
The video leaves one shocked, awed, compelled and hungry for more. One is also left wondering 'how many beautiful faces that I see daily on television, in magazines and in daily life have been touched by Dr. Maercks' gift?' Seeing this renegade plastic surgeon demonstrate compelling passion and realizing that an amount of volume most experts would call ridiculous was placed without a trace of unnatural look draw the viewer to watch again and again. Its no wonder Dr. Maercks is the secret of many. It looks like on release next week we have a video bound to go viral like no other!