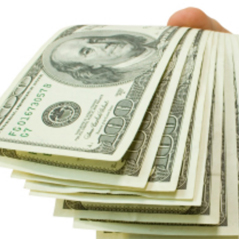 How much revenue can a physical therapy EMR generate for your practice?
Chandler, AZ (PRWEB) August 02, 2012
The newest all-in-one Web-based practice management solution designed to increase revenue and reduce costs has developed a tool designed to showcase how much money you're missing out on, and how much more money you could be earning. The Attigo Therapy ROI Calculator allows PT, OT and SLP practice owners to input everything from visits to denied claims and no shows, and calculates their return on investment using Attigo Therapy's physical therapy software.
Discover the value of using Attigo Therapy by simply imputing your average monthly visits, average net revenue per visit, annual revenue, number of unpaid claims, billing cost per claim, percent of appointment reminders reaching your customers successfully and the number of no-shows and cancellations into the calculator available on AttigoTherapy.com. The Attigo Therapy ROI Calculator will crunch the numbers in real-time and tabulate the amount of money you'll save by implementing Attigo Therapy.
The physical therapy software improves revenue and collections by instantly submitted claims and receiving status updates in real-time via bi-directional clearing house integration. Attigo automatically captures every billable treatment directly from the PT documentation, so you'll always have the support for a denied claim should one occur. Through this automated process, organizations have increased their charges by as much as 10-20 percent. The therapy practice solution alerts you when a patient approaches their authorized treatment limit and displays a patient's referral status before each visit.
With private practice facilities currently averaging 12-18 percent no-shows and cancellations per year, appointment system reminders are emerging as a way to reduce or eliminate them all together. Your current automated reminder system could be costing as much as $.25/reminder. Manual calls take up staff time and are costly as well. The physical therapy scheduling software can automatically send text, phone or email reminders to patients and are including at no additional cost.
About Attigo Therapy
Attigo is also designed to strengthen relationships with referring physicians and help your practice grow. The practice management solution immediately provides referring physicians with a one-page summary plan of care sent by fax or a secure online portal – all before the patient event leaves the office. Find out more at AttigoTherapy.com.