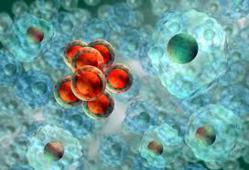 (PRWEB) August 02, 2012
"Patellar tendonitis is now being treated with regenerative medicine at The Center for Regenerative Medicine," according to A.J. Farshchian MD an orthopedic regenerative practitioner at the center for regenerative medicine.
A very common condition seen in basketball players is Patellar tendonitis or jumper's knee. The patellar tendon connects the kneecap (the patella) to the shin bone (tibia).
The blood flow to tendons is generally at a low level which make self healing difficult. Patellar tendonitis is the condition that arises when the tendon and the tissues that surround it, become inflamed and irritated. Typically caused by overuse, especially from jumping activities hence forth the name "jumper's knee."
Not limited to Basketball it could be seen in any sports. Usually the pain is concentrated at a single point below the knee cap. The best treatment is avoid activities that aggravate the problem, an infrapatellar strap as well as physical therapy and acupuncture may play a role.
The Center for Regenerative Medicine in Miami, Florida concentrates on helping arthritic and injured people to get back to a functional level of life and their activities using non-surgical techniques and Orthopedic medicine. The center's expertise is in treatment of conditions of spine, knees, shoulders, and other cartilage damages. They have developed non-surgical and rehabilitation techniques focused on treatment and management of joint pain. Their team includes health professionals organized around a central theme.
Their website is http://www.arthritisusa.net