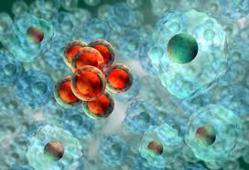 (PRWEB) August 04, 2012
"Hemorrhage in the knee is now being treated with regenerative medicine at the Center for Regenerative Medicine." according to A.J. Farshchian MD an orthopedic regenerative practitioner at the center for regenerative medicine.
Warfarin is an anticoagulant (blood thinner). And reduces the formation of blood clots which is important in the prevention of heart attacks, strokes, and blockage of major veins and arteries. While it is a beneficial drug it does have many side effects. The dose of this medication has to be well adjusted by frequent blood testing (known as PT/INR).
The physician should be contacted if patient experiences any unusual bruises or heavily bleeding wounds, diarrhea, infection, or fever during treatment with warfarin.
The Center for Regenerative Medicine in Miami, Florida concentrates on helping arthritic and injured people to get back to a functional level of life and their activities using non-surgical techniques and Orthopedic medicine. The center's expertise is in treatment of conditions of spine, knees , shoulders , and other cartilage damages. They have developed non-surgical and rehabilitation techniques focused on treatment and management of joint pain. Their team includes health professionals organized around a central theme. Their website is http://www.arthritsusa.net