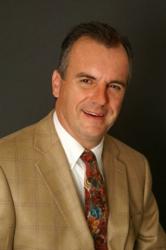 Austin, Texas (PRWEB) August 06, 2012
When Growth Coach® Dag Nybo met Torvald Hessel, a spark was fired that culminated in a long-term long business coaching relationship, resulting in an accelerated process in obtaining final state approval to proceed with the project.
"With my responsibilities to serve as both Chairman of the Board and Executive Director, the challenges I faced were incredible," explained Hessel. "Exciting? Absolutely. But also demanding and complex. Our mission -- to build the nation's most spectacular planetarium in Austin -- required not only my technical and scientific background as an astrophysics scientist, but a major dose of knowledgeable guidance in the planning and coordination of the entire process."
A colleague recommended he meet with Dag Nybo, whose background and expertise as a business coach was a perfect fit for the role. Nybo and Hessel quickly established a positive repertoire, and Nybo agreed to coach Hessel in generating a comprehensive, systematic process to take the project to completion.
Although the concept to create Austin's first combined science museum, planetarium, and technology center was formally incorporated as a non-profit organization in 2004, the progress of securing funding, major donors, a location, a facility development team, architectural proposals, and technology investments required more time and staff than was available at the time. Between 2004 and 2009, progress was slow, and then in 2008, Hessel became the Executive Director for what eventually became a $250 million dollar project. Since then, the donations have increased, a location has been selected, a development team established, an architectural firm contracted, a design created, and a spectacular public facility housing the planetarium has been added to the original plan. In addition, final approval from the State on the location is pending and expected to be approved in the next few months.
Nybo recalls, "Torvald's presentation to Governor Perry's office was a very positive step forward. He did an incredible job of organizing every detail and marketing the concept of the facility that now includes the museum, planetarium, residential tower, restaurants, retail space, and 1,000 underground parking spaces. We're looking at adding more than 600 full and part-time jobs in the area and attract more than 600,000 visitors annually. It's been an amazing journey for him and the entire Planetarium Board."
So what happened that Hessel was able to get this project jump-started and keep the gears meshing so well in such a short time, compared to the way things had been going?
According to Hessel, "The first thing that had to happen was to fully clarify destination and timeline, which would then identify the hurdles and roadblocks. That's where Dag's expertise came in.
"As a business coach, he motivated me to reach peak performance. His process helped me identify and prioritize the most critical to least important tasks. The real take-away was that I learned to think differently, strategically. I developed expertise at influencing others, which was critical to this project. There were so many opinions and ways to go about doing things. I not only had to be the final decision maker but also have the positive support of the directors, advisors, donors, and members. Developing the ability to communicate with expertise and influence others was a huge benefit in the coaching process."
Nybo adds some insight on how coaching is different than consulting. "Coaching people to think strategically is a skill that stays with them for life. Consulting may help solve the problem at hand, but coaching teaches the skills to solve problems now and the ones in the future. The Growth Coach's unique process helps engender more effective business practices and catalyzes the mindset and behavior changes that enable today's executives and professionals to become more strategic leaders, and realize and fulfill their business visions."
Nybo, also known as "Biz Coach Austin", says that he has been blessed with many opportunities to share his coaching expertise with a wide variety of businesses, from small start-ups to large corporations, and has found that giving back to his community is the most rewarding career he can imagine. Dag Nybo has been a leading figure in professional business coaching industry in the greater Austin area for over 20 years. It's his strong belief that a logical, well designed, and repeatable process produces predictable results in both business and in life.
Contact Dag Nybo at (512) 646-0693 or http://www.bizcoachaustin.com
About The Growth Coach:
Founded in 2002, The Growth Coach is the only pure business & sales coaching franchise system with the single purpose of helping drive success and balance the lives of business owners and professionals. Their goal is to help clients gain greater focus so they can work less, earn more and enjoy more fulfilling lives. They help clients to transform their mindsets and behaviors to achieve superior and sustained results. Clients include small business owners, franchisees, self-employed professionals, high-end sales and financial services professionals, and sales teams and management teams from businesses of all sizes. The Growth Coach operates in more than 140 markets across North America. For more franchise opportunity information, visit http://www.TheGrowthCoach.com.