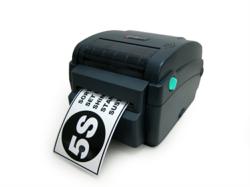 Lake Oswego, OR (PRWEB) August 01, 2012
In tune with the demands of the professional label printing world, Creative Safety Supply now offers its LabelTac 4, LabelTac 4 PRO and LabelTac 9 industrial label printers to give customers an edge in creating high quality custom labels for their office, factory, marketing campaigns, and warehouse applications.
These labeling machines boast durable construction, affordable prices, fast printing speeds and produce tough, UV and chemical-resistant labels. These label machines will connect to any PC, and can print labels directly from programs like MS Word, Photoshop, and even open-source editing software.
Call Creative Safety Supply today at 1-866-777-1360 for more information, or visit them on the web.