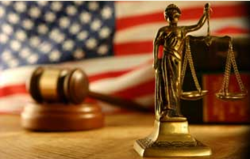 Those not adequately warned of the side effects deserve justice...
(PRWEB) August 07, 2012
Women who took the medication Depakote and experienced harmful side effects during pregnancy can now contact the Depakote attorneys with McDonaldWorley.com for a free legal case evaluation. Women whose children suffered birth defects and pregnancy problems may be entitled to significant compensation for their injuries.
U.S. residents are encouraged to contact the law firm as soon as possible to receive their free case evaluation, as there is limited time to seek legal remedies.
According to the site, Depakote has been sold for over 25 years, but a recent report by The Massachusetts General Hospital linked mothers who take Depakote while pregnant as having 4 times the risk for incurring birth defects and pregnancy complications.
The side effects of Depakote for pregnant women that may be linked include:

Cleft palates
Spina bifida
Hand malformations
Undescended testes
Hypospadia
Abnormally developed ribs
Potential fetal death
In addition to the complications listed, Depakote has been alleged links to irreversible liver damage in those who have taken it for extended periods. "Those not adequately warned of the harmful side effects alleged deserve justice," states Don Worley, lead attorney.
The injury attorneys with the firm include a former ICU nurse with extensive experience with health related lawsuits and the health challenges faced. People who encountered pregnancy or health problems and took the medication Depakote are encouraged to contact the firm immediately.
About McDonaldWorley.com:
The national law firm is based in Houston, TX and helps clients fight for justice with understanding and compassion. Experienced with medical malpractice lawsuits and fighting the health insurance companies on behalf of their clients, the firm prides itself first and foremost with helping ease the burden for their clients and letting them know they have someone fighting in their corner that understands.
Contact:
Donald S. Worley, Lead Class Action Attorney
(713) 523-5500
http://www.mcdonaldworley.com