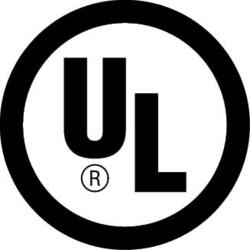 OpenDNS Enterprise gives us stable and effective Web filtering with reliable performance across the globe
San Francisco, CA (PRWEB) August 01, 2012
OpenDNS, the world's largest Internet-wide security network – making the Internet safer, faster and more reliable for more than 50 million people every day – today announced Underwriters Laboratories is using OpenDNS Enterprise, the preferred Internet security solution of globally distributed organizations. Underwriters Laboratories is a premier, global safety science company that employs thousands of professionals across 46 countries.
With more than 9,000 employees worldwide accessing the network each day, Underwriters Laboratories required a solution that could easily handle filtering an enormous volume of Internet traffic without slowing down network activity. The Underwriters Laboratories IT team began exploring OpenDNS Enterprise because it could act both as a solution to their Web filtering needs and provide consistent, reliable and speedy DNS to dozens of worldwide locations.
Underwriters Laboratories selected OpenDNS Enterprise because the service delivers fast, DNS-based Web filtering, which, unlike an appliance or proxy-based service, doesn't obstruct or reroute traffic. Ryan Atkins, Enterprise Network Services Manager for Underwriters Laboratories, said, "OpenDNS Enterprise gives us the ability to filter content without cumbersome configurations." The service also delivers increased transparency between the organization and its employees, thanks to features such as the ability to customize the block page employees reach when attempting to access inappropriate or malicious content.
"OpenDNS Enterprise gives us stable and effective Web filtering with reliable performance across the globe," said Atkins. With 12 global data centers strategically located at major Internet intersections, OpenDNS ensures that even remote Underwriters Laboratories are guaranteed the best Internet performance.
Since deploying OpenDNS Enterprise, the Underwriters laboratories IT team reports that they've been able to eliminate local proxy servers and improve DNS response times while maintaining comprehensive Web filtering. As the company continues to scale, it's now easier-than-ever to rollout Web filtering to new networks.
Atkins explained, "Remote management is a great benefit of OpenDNS Enterprise, as we can log into our Web-based Dashboard any time, no matter where we are, to review global usage, add new sites or make changes in response to requests from our employees."
Atkins concluded: "We recommend OpenDNS Enterprise to all new organizations that join the Underwriters Laboratories family of companies. The unique approach to Web filtering, global reliability and low total cost of ownership make it ideal for a large, growing organization like ours."
About OpenDNS
OpenDNS is the world's leading provider of Internet security and DNS services, enabling the world to connect to the Internet with confidence on any device, anywhere, any time. OpenDNS provides millions of businesses, schools and households with a safer, faster and more intelligent Internet experience by protecting them from malicious Web threats and providing them control over how users navigate the Internet, while dramatically increasing the network's overall performance and reliability. For more information about OpenDNS, please visit: http://www.opendns.com.
About Underwriters Laboratories
UL is a premier global safety science company with more than 100 years of proven history. Employing nearly 9,000 professionals in 46 countries, UL is evolving the future of safety with five distinct business units – Product Safety, Environment, Life & Health, Verification and Knowledge Services – to meet the expanding needs of customers and the global public. For more information on UL's family of companies and network of 95 laboratory, testing, and certification facilities, go to http://www.UL.com.