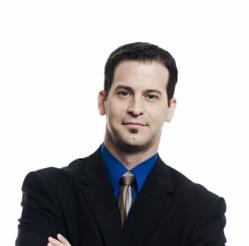 (PRWEB) August 02, 2012
The expertise of attorney James Parrish was recently consulted by the Northern Virginia Daily, a small daily newspaper circulated from its main office in Strasburg, VA. The respected periodical wrote a piece covering state law on Breathalyzers and contacted Mr. Parrish, who is experienced representing people accused of DUI, DWI, and reckless driving.
In Virginia, the use of Breathalyzers and other ignition-lock devices is on the rise, as state officials continue combating drunk driving. A recent change in the law enforces stricter Breathalyzer penalties on anyone convicted after July 1st, 2012. As a result, Mr. Parrish reported to the NV Daily that defense attorneys statewide had spent May and June pushing for quicker court dates.
A drawback to the new law is that Breathalyzers aren't fail-proof – they can give off false readings. The remnants of mouthwash, for example, can give a false-positive. As Mr. Parrish points out, this can actually cause clogs in the justice system – as drivers who receive a false-positive on their Breathalyzer must reappear before court and provide evidence that they hadn't been drinking at the time they were in the vehicle.
The Parrish Law Firm is a personal injury and DUI/DWI defense firm with a presence in Manassas and Fairfax counties. With multiple books and reports to his name, James Parrish is a sought-after resource by news outlets and individuals for his expertise in defending accused drivers. His firm can be contacted by visiting his website, http://www.TheVirginiaTrafficLawyer.com.