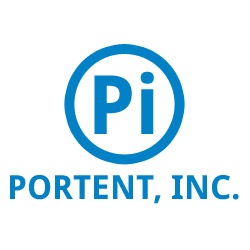 Seattle, WA (PRWEB) August 01, 2012
Portent, Inc., a Seattle-based full service internet marketing company is proud to announce the August 31st release of the second edition of Web Marketing All-in-One for Dummies co-authored by Portent CEO Ian Lurie and Portent Director of Search Marketing Elizabeth Marsten along with John Arnold, Michael Becker, and Marty Dickenson. The second edition focuses on all aspects of internet marketing including search engine optimization, web analytics, online advertising and pay per click, email marketing, social media marketing and many other internet marketing elements.
"This book has everything you need in one place! Well, ok, not everything. But everything about internet marketing," said Portent's Ian Lurie. This will be the second time Lurie and Marsten have written contributed to the Dummies series having written multiple chapters for the first edition. "It's definitely labor, but it's a labor of love," said Portent's Director of Search Elizabeth Marsten.
To celebrate this newest edition Portent will be offering a giveaway contest on their website starting August 1st and ending August 8th. For more information visit their website at http://www.portent.com.
More about Portent, Inc.:
Founded in 1995, Portent has grown into one of the nation's premier internet marketing firms, helping businesses in the realms of SEO (search engine optimization), paid search, copywriting, social media, web development, and more. Portent's approach has succeeded in industries ranging from technology to travel, for B2B, B2C, and B2G companies.