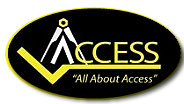 We recognize the need for exapnded service to meet the needs of the growing senior population.
Chicago, Illinois (PRWEB) August 01, 2012
After over 20 years serving Southern and Central Wisconsin, owner Jon Tevz is pleased to announce expanded service for his accessibility products and home accessibility modifications business, All About Access, to Illinois including the city of Chicago and surrounding suburbs. Products offered by All About Access include simple items such as wheelchair ramps and stair lifts to more sophisticated installations of home elevators,vertical platform lifts and patient ceiling lifts. A full selecation of bathroom and kitchen accessibility products also supports a more independent lifestyle.
Building on their success in the Southern Wisconsin area and with demand for accessibility products on the rise, All About Access is expanding their service to a broader geographic region. "We recognize the need for expanded services to meet the needs of the growing population of senior citizens and others with physical disabilities that require support for a more independent lifestyle," says Tevz.
Tevz takes pride in offering seniors solutions that enable effortless movement between different levels in and around the home. Seniors and others who are physically chalenged can easily avoid relocation even as their disabilities become increasingly pronounced.
"This is an important phase in our expansion plans," announced Tevz. "Chicago is a growing market with ample opportunity for expansion in product areas that serve the disabled. " Awareness of and demand for the products and services of All About Access continues to grow at an increasing rate as tough economic times hinder home sales and seniors are forced to consider options for remaining in their multi-level homes.
About All About Access:
All About Access is an organization recognized throughout the state of Wisconsin and Illinois for quality and reliability in accessibility products and services.
As a leading ADA General Contractor and Certified Environmental Access Consultant (C.E.A.C.), they are dedicated to serving those with physical disabilities and are qualified to install a range of home accessibility products and modifications. Jonathan F. Tevz founded the company in 1990 and currently has over a century of experience among employees.
The primary focus of the company is to adapt homes, businesses and automobiles for the handicapped. This makes accessibility easier for the elderly and physically challenged through construction and installation of accessibility products and services. "We take pride in our ability to provide accessibility solutions for people of all ages." Says owner, Tevz.
All About Access headquarters is located at 1995 E. Norse Avenue, Cudahy, WI 53110 and their new office at 1000 Industrial Drive in Bensenville, IL serves the Chicago area. They can be reached in Wisconsin at 414-727-2524 or in Illinois at 773-885-7737. Fax them at 630-595-6249 or email them at info(at)accesselevator(dot)net. Visit their website at http://www.allaboutaccess.net.