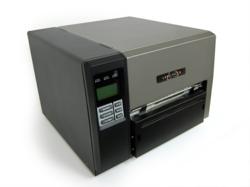 Lake Oswego, OR (PRWEB) August 02, 2012
Creative Safety Supply, Leaders in Visual Safety, now offers professional level labeling systems and sign printing results in an affordable desktop unit, capable of fitting into even the smallest office.
Sporting an all-metal printing chassis, high speed label printing output, and the ability to create signs with a height of 9", the LabelTac 9 professional labeling system is poised to dominate the field of professional sign printing for industrial, business, advertising, and marketing campaigns across the board.
Capable of connecting to a PC, and printing directly from many compatible Window-based programs like Word and Photoshop, the entire LabelTac series of industrial-grade professional labeling machines offer companies in-house money and time-saving solutions to traditional printing options.