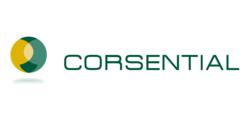 If credit unions wish to build support for what could be a historic step for their industry, they must do a better job in informing and educating their members...
Toronto, ON (PRWEB) August 08, 2012
One half of Canadian credit union members surveyed by Corsential were unaware of a government proposal to allow credit unions to expand beyond their provincial borders and incorporate federally, although the majority would support the move.
On July 5, 2012, Finance Minister Jim Flaherty announced a proposal that would permit credit unions to be incorporated and regulated at the federal level. From July 13th to July 24th Corsential surveyed 1000 credit union members, asking them to comment on their awareness of the plan and their reactions to the proposal. Just over 50% of respondents would support the new regulations although 32% were neutral to the idea. Over half were initially unaware of the proposal all together.
"If credit unions wish to build support for what could be a historic step for their industry, they must do a better job in informing and educating their members about the details and potential benefits of the proposal, and addressing concerns about how such a change would alter the credit union experience for members," says Marlene Kohn, Vice President, Business Development at Corsential.
Awareness of the proposal was highest among credit union members in Quebec, but lowest nationwide among those over 55, generally the larger segment of the credit union population.
When asked their level of agreement with the proposal, reaction across Canada was mostly positive or neutral with only a small proportion expressing disagreement. There were some subtle geographic differences with the East, particularly Quebec, showing stronger support than the West.
Pros and Cons
When probed as to the pros and cons of the proposal, survey respondents said they see the key benefit to be "improved access" when traveling or moving residences inter-provincially. There was also a segment who felt that this legislation would allow credit unions to be more competitive with banks, bringing with it a wider range of products and services. A minority of credit union members expressed concerns centered on the potential loss of uniqueness—turning credit unions into "just another bank" — and the possibility of diminished "community spirit/involvement." These issues are central to credit union membership and an integral component of credit union culture.
Convincing members about the benefits of the proposal could be critical to credit union's future ability to expand their membership through word of mouth. Credit union members who favor the proposal were significantly more likely than opponents to say they'd recommend their credit union to family and friends.
"Should this proposed legislation convert to law, credit unions will need to keep their finger on the pulse of their membership to monitor reaction and provide reassurance as necessary," says Derek Bildfell, Corsential CEO.
About Corsential
Corsential helps build stronger relationships between clients and their customers in order to improve customer commitment, facilitate growth and advance overall company profitability. Corsential offers both consumer and B2B customer experience management solutions, in addition to staff training, text analytics and high quality data collection. Our Customer Experience Programs gather customer and client feedback, and report the insights in an interactive and actionable manner that drives smarter strategic decision making and positive change on the front-line and throughout your organization, for an improved customer experience. Corsential is a division of Greenwich Associates - a premier international financial services consulting firm.
For more information please contact:
Marlene Kohn
1-800-461-3924 x160
marlene.kohn(at)corsential(dot)com
http://www.corsential.com