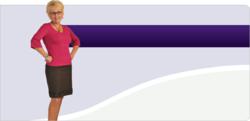 How can you use the statistics to further hone business and marketing strategies to increase return on investment
Washington D.C. (PRWEB) August 01, 2012
Everyone who has a website has probably visited their Google Analytics page – but digging deeper than the dashboard reveals a wealth of valuable information to help you stay on track with your marketing strategy.
On Thursday, August 9, Jaffe PR's Sue Remley and Keith Ecker will look at that process when they present "Understanding Analystics: Turning Statistics into Strategy." They will show you how to use various online analytics to develop and achieve your firm's business and marketing goals. Remley and Ecker will answer the questions, "How do various metrics tie back to your strategic marketing plan?" and, more importantly, "How can you use the statistics to further hone business and marketing strategies to increase return on investment."
The presentation also will detail real-life case studies from law firms that are currently and successfully monitoring and interpreting analytics and using them to develop strategy. The program will include a multi-media presentation with specific details that can be used by participants to train and educate their colleagues.