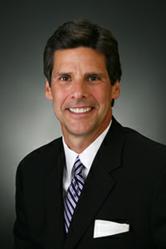 This is a very important and large step in the justice process for the women who have been harmed by pelvic mesh.
Chicago, IL (PRWEB) August 01, 2012
Chicago personal injury attorney Stephen D. Phillips of Phillips Law Offices is releasing a statement to current and potential clients in the wake of a groundbreaking decision in the transvaginal mesh trial Scott v. C.R. Bard [case # S-1500-CV-266034].
The verdict, for the plaintiff Scott, was the first of its kind in the United States. Scott sued the maker of a medical implant, in this case transvaginal mesh (TVM), claiming the manufacturer knew the product was unsafe. The plaintiff suffered complications and numerous surgeries after receiving the implant, and the matter remained in court for four years, until Scott's recent victory. The plaintiff received $5 million in damages, as well as $500,000 in damages for her husband due to loss of consortium.
Attorney Phillips has watched the issues in this case unfold with great interest. His firm, Phillips Law Offices, has been working with those injured by TVM and other medical implants. TVM products are meant to relieve pain and improve the quality of life of women who suffer from pelvic organ prolapse (POP). Potential injuries from TVM include erosion of the mesh, infections, chronic inflammation, organ perforation, pain, impairment of sexual function and more.
Regarding the verdict, Attorney Phillips stated, "This is a very important and large step in the justice process for the women who have been harmed by pelvic mesh. In the first trial, the evidence indicated that this mesh manufacturer put profits over people when it misrepresented to the public and physicians that this mesh was safe for women with gynecological problems. As more documents and facts come forth in future cases, we expect further evidence that the mesh manufacturers acted in a manner which they knew was harmful to the women who received their product."
About Phillips Law Offices
For more than 65 years, the Chicago injury attorneys of Phillips Law Offices have been protecting Illinois individuals and families from the negligent acts of medical professionals who put everyone's life and health in danger by their negligent actions.
Founding partner Stephen D. Phillips and his colleagues represent clients who have lost a child, spouse, sibling, or parent, or who are personally victimized because of transvaginal mesh injuries, physician malpractice, automobile accidents, boating accidents, trucking accidents, traumatic brain injuries, hospital negligence, pharmaceutical injuries, mesothelioma and defective products.
For more information about the firm, please visit the Phillips Law website or call 312-346-4262.
Phillips Law Offices
161 N. Clark St., Suite 4925, Chicago, IL 60601-3296 (312) 346-4262