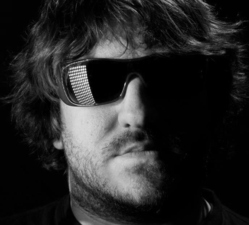 90-98% of all SMS messages are opened by their recipient.
San Francisco, CA (PRWEB) August 01, 2012
Jonathan Kressaty, co-founder and partner at Vuurr, will discuss the needed skills to benefit from today's attraction to short code marketing techniques at Twilio's Mobile Marketing Webinar Series.
According to TMSway reports from June 2012, between 90 and 98 percent of all SMS messages are opened by their recipient, and about 25 percent receive responses. Compared to an email open rate of less than 40 percent, short code marketing campaigns are making serious headway in customer engagement.
Twilio, a San Francisco based company providing phone and text communication in the cloud, is hosting the webinar in order to create buzz around this profitable and economically viable marketing territory. Kressaty will panel with Rodger Wells, Head of Sales at Mobile Commons, during the webinar on Thursday, Aug. 2: "Leveraging Short Code Marketing in Your Customer Lifecycle."
Kressaty will discuss the ways to prepare your business for SMS marketing, how to leverage short codes to encourage customer lifecycle, and the basics needed to maximize mobile campaign awareness. Kressaty's notes in this series will shed light on Vuurr's tested process of SMS marketing implementation and short code methods, providing participants with tips to both satisfy and retain their mobile customers.
Vuurr builds metric driven, digital advertising campaigns for the smartest, brightest companies out there. With an optimized combination of custom development, search engine strategy, pay-per-click campaign management, and targeted messaging via direct-to-device methods, Vuurr provides businesses with ROI motivated results that fuel business growth and establish ongoing success.
Vuurr's current client portfolio includes companies such as Cox Communications, Infusionsoft, Karmaloop, Nooka and Kahala.