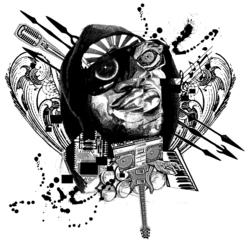 Both hip-hop and R&B fans will appreciate Damon Daye's seasoned, unique voice.
New York, Ny (PRWEB) August 02, 2012
"We So Fly" introduces listeners to Daye's witty style and classically inspired vocals. "We So Fly" is a light-hearted, hip track that is a great reflection of Daye's intriguing, carefree spirit. ''Angels'' is determined to capture the heart and spirit of a discerning, youthful audience that demand; smooth, honest lyrical-content from new emerging artists. The "A Daye is forever" EP is set to be released this summer via iTunes.
Both hip-hop and R&B fans will appreciate Damon Daye's seasoned, unique voice. Listeners will be drawn-in by his catchy hooks and engaged by his thoughtful, well-written lyrics. Be sure to download "We So Fly" and "Angels" on iTunes. Stay up-to-date with Daye news by following @DamonDaye on Twitter & Damondaye/Facebook