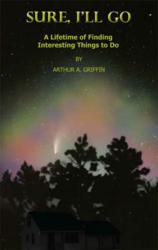 We arrange the most cost-effective printing based on the needs of each project
Vancouver, B.C. (PRWEB) August 02, 2012
Family historians often struggle to produce a professional book which reflect the countless hours they have devoted to research and writing, especially if they only need a handful of copies. They lack the software and expertise to create a quality document and the relationship with printers which ensures attractive pricing. An increasing number of individuals are turning to Vivalogue for help.

Stephanie documented her aunt's story but had no idea what to do next. She was overwhelmed by the technical requirements of working with an on-line printer and didn't meet the minimum quantity requirement for print-on-demand. Vivalogue is producing 20 copies of her book for her in time for Christmas giving.
Olga needed 15 copies of her family history and was particularly concerned about including high quality photographs, many of them in colour. Vivalogue designed and printed a perfect-bound softcover book for about $80 per copy, approximately the cost of photocopying and cerlox binding.
Betty's originally photocopied three copies of her life story. The book was so popular that she needed more copies. Vivalogue is now designing and producing 100 copies of the book for the same price as photocopying 25 copies.
Art wanted to leave a legacy but didn't even own a computer. Vivalogue helped him produce 25 copies of his story.
Small projects like this are a specialty for Vivalogue. Unlike print-on-demand publishers, Vivalogue is not affiliated with a particular printing company. "We arrange the most cost-effective printing based on the needs of each project, "said Lynn Duncan, Vivalogue's North American director. "We have also developed systems which allow us to create custom designs for less than our competitors charge for stock packages." More information, including prices and samples, is available at http://www.vivalogue.ca.
About Vivalogue Publishing
Vivalogue is a specialty publisher which helps individuals and organizations create professional-quality books and realize the benefits of self-publishing without the administrative burden. Vivalogue offers research, writing, editing, design, printing and marketing services in Canada and the United Kingdom. For more information, visit http://www.vivalogue.com.