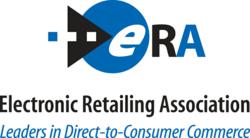 Washington, DC (PRWEB) August 01, 2012
The Electronic Retailing Association (ERA) strongly contests efforts to force a new tax burden upon electronic retailers as currently called for by The Marketplace Fairness Act (S. 1832).
Bill McClellan, ERA Vice President Government Affairs, released the following statement:
"ERA urges Congress to protect electronic retailers from this new tax burden. Congress should support entrepreneurial efforts that create jobs and help stabilize the economy. Currently, electronic retailers are only required to collect sales tax from out-of-state customers only if they have a physical presence known as nexus.
"New and misguided remote tax burdens will devastate electronic retailers working to survive in these harsh economic times. Massive cost increases and new regulatory burdens will significantly damage the marketplace and the consumers who rely on it."
ABOUT THE ELECTRONIC RETAILING ASSOCIATION
Representing a more than $350 billion market, the Electronic Retailing Association (ERA) is the only trade association in the U.S. and internationally that represents leaders of the direct-to-consumer marketplace, which includes members that maximize revenues through electronic retailing on television, online and on radio. ERA strives to protect the regulatory and legislative climate of direct response, while ensuring a favorable landscape that enhances e-retailers' ability to bring quality products and services to the consumer. For more information about ERA, please visit http://www.retailing.org.
Media Contact:
Bill McClellan
703-908-1032
bmcclellan(at)retailing(dot)org