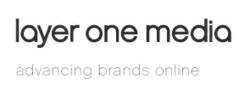 "The Chicago market is perfect for a creative, ahead-of-the-curve, digital shop like ours," says Brody Buss, President of Layer One Media. "Having access to collaborate with agencies and brands in a bigger market allows us to focus on what we do best."
Chicago, IL (PRWEB) August 06, 2012
Digital agency Layer One Media recently opened the doors to their new 5,000 sq. ft. loft space in Chicago's West Loop neighborhood. Established in Milwaukee's Third Ward, the agency has created and developed strategic digital marketing tools, intrepid concepts and user experiences for local and national brands such as Dean & DeLuca, GE Healthcare, Kohler, Sargento, Northwestern Mutual and Subzero.
Layer One Media specializes in providing services and ideation to enhance online involvement and interaction. President Brody Buss, Director of Business Development Ryan Janecek, Creative Director Jason Reimer and Director of Operations Scott Hill lead the charge for the competitive "third coast" player positioned to remarkably extend and diversify their client outreach.
Layer One Media has dedicated two years planning the expansion, seeking to collaborate with agencies, connect with clients and brands, and to support campaigns that will leverage and increase the company's national presence. The studio has already begun developing relationships with agencies with projects in the pipeline including a high-traffic Facebook app for a major consumer brand.
"As a boutique digital shop, in order to grow we need forward thinking partners, clients and opportunities," states Buss. "Chicago has great advertising agencies that are those forward thinking partners, but they might not have all the digital resources to deliver and that's where we would like to come in."
Layer One Media prides itself on utilizing non-traditional digital marketing tactics for diverse brands across several industries. The company implores proven communication methods, compelling design and technology to engage users and create memorable online experiences – true brand impressions. From audience insights and competitive vulnerabilities they make decisions that are grounded in facts and real opportunities for their clients. Capable of fully integrating and collaboratively executing digital concepts, Layer One Media helps clients execute in a measurable way. Measurement and insights are at the core of what they do without sacrificing big ideas and award-winning creative.
"The Chicago market is perfect for a creative, niche, ahead-of-the-curve, digital shop like ours," says Buss. "Having access to collaborate with agencies and brands in a bigger market allows us to focus on what we do best." As Layer One Media's President, Buss has led the agency since founding it in 2000. Buss is a forward thinking visionary with an ambitious drive for fulfilling and sustaining business growth. He began his career in digital technology recognizing the importance and demand for a digital-only agency with an eye for design. Using a pragmatic approach and a broad understanding of current and emerging technologies, Buss implements business growth strategies, intuitively recognizes the needs of his clients and strives to help them achieve their objectives by building a team of innovators and technologists around him.
For five years Director of Business Development Ryan Janecek has managed the company's client and partner relationships and has helped Layer One win and maintain some of their key clients including Kohler Company, Dean & DeLuca, GE Healthcare, Sargento and Northwestern Mutual. He has extensive experience in technical and solution-orientated sales as well as a long history managing large accounts for fast growing companies and corporations in the technology sector including Cisco Systems, Inc.
Layer One Media's Creative Director Jason Reimer brings over 15 years of design and creative direction to the company. He's provided creative branding and strategies on active lifestyle brands including Trek Bicycles and Nike Cycling. Reimer joined the company over a year ago and has cultivated Layer One's team of user experience planners and visual designers to create compelling, branded digital experiences for their clients.
Director of Operations Scott Hill has been with Layer One Media for over two years in charge of production, process, quality and finance. With nearly two decades of management experience in technology and new media, Scott has a unique understanding of management and production strategy in progressive, ever-changing industries. Aside from leading the producer team and attracting top talent to the agency, Scott also leverages his business experience to help deliver strategy and digital tactics for key clients.
*****
Founded in 2000, Layer One Media is a digital creative agency with offices in Milwaukee and Chicago. Their accomplished digital team redefines their clients marketing trajectory using proven strategies, user-centered design and innovative technologies to activate and build meaningful connections with consumers and business-to-business audiences for clients such as Kohler, GE Healthcare, Northwestern Mutual, Sargento and Dean & DeLuca. The company applies sophisticated intelligence to align with clients' goals helping them understand their obstacles, reveal opportunities, connect with new markets and increase their business.
Layer One Media, Advancing Brands Online.