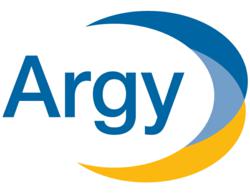 Jeremy's expertise and commitment to client service will blend well with and continue to enhance the skills and service offerings of our tax department.
McLean, VA (PRWEB) August 02, 2012
Argy, Wiltse & Robinson, P.C. (Argy) is pleased to announce the addition of Jeremy Migliara as Principal of our State and Local Tax Group.
"I was drawn to Argy's great reputation in the marketplace," says Jeremy, "I am looking forward to the opportunity to drive business in order to grow and expand as a firm."
Jeremy has over 15 years of experience in the accounting profession with a particular emphasis in federal and state tax compliance, tax forecasting and strategy and transactional analysis. He will utilize his strong technical background and experience to develop innovative tax planning alternatives and solutions for a variety of clients, including corporations, partnerships and limited liability companies.
Prior to joining Argy, Jeremy worked for two Fortune 500 companies, where he handled the state tax compliance and planning for several national and multi-state corporations. He launched his career at Deloitte LLP, where he managed multi-state tax projects and advised clients on state tax compliance and planning, restructuring, state audits and controversy. His state and local tax experience includes:

Managing state tax compliance for US consolidated groups
Managing state tax audits for income and franchise tax & sales and use tax
ASC 740, formerly known as "FIN 48," reviews
Overseeing entity restructuring for state tax purposes
Mergers and acquisitions
Refund recovery
Preparing technical memorandums documenting state tax positions
"We are excited to welcome Jeremy to our firm," says Cassie Hartogs, Partner-In-Charge, Business Tax. "Jeremy's expertise and commitment to client service will blend well with and continue to enhance the skills and service offerings of our tax department."