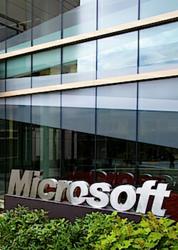 Chicago, IL (PRWEB) August 01, 2012
Ragan Communications announces the confirmation of our Special Keynote speaker for its 4th Annual Employee Communications, PR and Social Media Summit hosted by Microsoft. Thomas Smith, Social Media Director at Disney Destinations, will present on Thursday, Oct. 4 to hundreds of corporate communicators at Microsoft's beautiful state-of-the-art world headquarters in Redmond, WA.
Thomas Smith leads the U.S. teams that manage content and engagement for the popular Disney Parks Blog, the flagship Twitter accounts @DisneyParks,
@WaltDisneyWorld and @Disneyland, as well as content appearing daily on several of the company's other high-traffic channels, including Facebook and YouTube.
Here is a look at what he'll cover in his keynote presentation:
Disney Parks Social Media Content: Creating Magical Experiences
Similar to Walt Disney's original idea for Disneyland, the Disney Parks social media program is driven by the simple notion that making guests happy is a key to success. Since launching the successful Walt Disney World Moms Panel, Disney Parks Blog and other channels, the program's strategy has revolved around listening, building relationships, creating and sharing relevant stories and participating in online conversations. Disney Parks has a series of real-world case studies and examples to share as well as the secret to what keeps the company's most powerful social program moving forward and grabbing attention. Attend this session and you'll learn:

The importance of purposeful storytelling
Why Disney Parks social operates like a next-generation newsroom
Disney's secret to moving a social program forward
Why doing social right demands creativity
How to highlight the best of your company in the social space
The key to creating experiences worth sharing
Click here to get more information about the 4th Annual Employee Communications, PR and Social Media Summit.
Ragan Communications operates two of the top news and information sites for the PR and corporate communications industry — Ragan.com and PRDaily.com. Together, these daily news sites attract nearly 700,000 global visitors. The company also covers the health care and HR communication industry with its daily news sites HealthCareCommunication.com and HRCommunication.com.
The Chicago-based company is also the leading provider of conferences and online training to PR, media relations and corporate communications professionals.
# # #
For more information on Ragan and 4th Annual Employee Communications, PR and Social Media Summit or to schedule an interview with Jenny Fukumoto, please email jenny (at) ragan (dot) com or call (312) 960-4404.