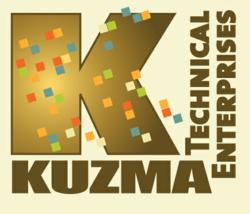 Your training, brought to life on the web.
Havre de Grace, Maryland (PRWEB) August 02, 2012
Kuzma Technical Enterprises recently opened offices in Havre de Grace, Maryland. As an educational services company, Kuzma Technical helps businesses transfer knowledge and processes into all types of training materials then makes them accessible to employees, partners, and customers in a wide variety of online learning environments.
The idea for the company came to Melissa Kuzma, president of Kuzma Technical, after she successfully put her own training online. "People kept asking me to help put their training online and make it ready for sale. I quickly realized most businesses have something they want to teach, and most want to provide that training online. What they lack is the ability to tie all the technical ends together; and that's what we do really well. From choosing the right software to creating effective training materials, from finding the right e-Learning platform to getting the training set up in an online environment, there are a lot of options out there. We take the mystery out of the process."
Kuzma believes today's learners want more than just to read PowerPoint slides as they scroll past and she encourages businesses to think beyond mandatory compliance and corporate soft skills training. For example, when considering new product promotion, Kuzma suggests businesses capitalize on some of the engaging interactive and multimedia elements of online learning. "Video is just one option. Think about capturing customer interest with an interactive break-out diagram of a piece of equipment or an animated process. The possibilities are endless and not as expensive as you might imagine."
For more information:
Kuzma Technical Enterprises, LLC
131 S Union Ave Suite B
Havre de Grace, MD 21078
443-674-0544
# # #