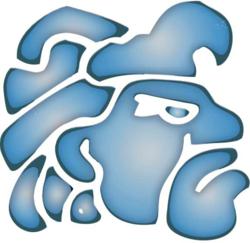 It's a great time to buy and sell real estate in San Diego
San Diego, CA (PRWEB) August 07, 2012
Heading into the second half of the year, real estate trends show strong signs of improving in San Diego County. Median home prices in San Diego have increased almost 8% since last year, while the average time on the market fell 13%. In addition 30 year fixed mortgage rates continue to be at record lows under 4%. This data from the California Association of Realtors supports what local real estate experts have been saying.
"It is a great time to buy and sell real estate in San Diego," said Carlos Gutierrez of Prudential California Realty. "Mortgage rates are low, houses are fairly priced and we are seeing an increase in inventory again."
MontezumaProperties.com, a real estate site, launched a new format last week to help consumers stay on top of all the latest trends in the San Diego market and provide expert advice on any topic related to real estate. Local financial experts will provide current mortgage information as well as tips on how to improve your credit score or how to choose the best loan program. Articles on topics ranging from surviving the home inspection process to landscaping for the best curb appeal will assist local San Diegans with the challenges of buying, selling and owning a home.
The new site will also provide local experts an opportunity to reach consumers and grow their business. Businesses will be highlighted within articles, videos and contact information. The new MontezumaProperties.com provides an indispensable resource everything real estate related.
New features like responsive mobile-friendly design, easy navigation and interactive maps make it easier than ever to stay current on all things real estate in San Diego. Perhaps most impressive is that the new MontezumaProperties.com gives anyone direct access to San Diego MLS listings directly through a visually stunning and easy to use interface right on the site.
"A site like this puts the power in the hands of the consumer," said Gutierrez. "Information such as current market statistics, mortgage rates and comparable sales gives you an edge when you are buying or selling real estate."
Montezuma Properties aims to be the most comprehensive resource for current news and trends in the San Diego real estate market. For more information on San Diego real estate, visit http://montezumaproperties.com.