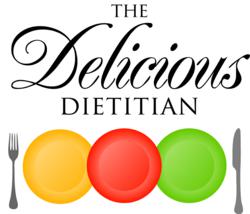 Living with kidney disease is difficult enough – our partnership with The Delicious Dietitian is just one more tool we are providing patients that allows them to take charge of their health care."
Mobile, AL (PRWEB) August 01, 2012
The Delicious Dietitian is now a proud partner with the American Association of Kidney Patients (AAKP), highlighting the importance of empowering those who live with chronic kidney disease (CKD) with simple, effective tools to manage their health at home.
"We are thrilled to join the well-respected AAKP as part of their support network for CKD patients," said Jen Neese, The Delicious Dietitian founder and CEO. "My grandmother was a dialysis patient, so I understand how difficult it is for patients with chronic conditions to find safe and flavorful options when preparing meals," she said. "The Delicious Dietitian Products are created by Registered Dietitians who believe in real nutrition for real people. Most commercial spice blends contain up to 60% salt or sugar or potassium – hidden dangers that can sabotage the best of intentions."
An astounding 26 million Americans have CKD, and millions more are at significant risk for developing the disease, which often occurs in people who are already living with diabetes and hypertension. Making heart-healthy food choices can help preserve existing kidney function to delay or prevent end-stage renal disease, and may also benefit blood sugar and blood pressure levels.
"Questions about food and nutrition are the most requested calls and emails AAKP receives from patients, family members and caregivers," said AAKP Executive Director Karen Ryals. "AAKP is proud to partner with a company that is providing kidney patients tasty, healthy and nutritious options. Living with kidney disease is difficult enough – our partnership with The Delicious Dietitian is just one more tool we are providing patients that allows them to take charge of their health care."
"The Delicious Dietitian Products offer a healthy and delicious alternative for everyone looking for flavor without sacrificing their health," Neese added. "All of our Spice Blends cook evenly and can be used in any recipe. They have No Salt, No Potassium, No Sugar, No Calories, and are Gluten Free, Kosher, 100% Raw, and 100% Vegan. No salt doesn't mean no flavor! Six unique blends can satisfy any taste buds: Southern All Purpose, Southwest, Creole, Thai, Seafood and Italian."
For more information about The Delicious Dietitian Products please visit http://www.thedeliciousdietitian.com. The site showcases recipes and reviews of The Delicious Dietitian products from Clean Eating Magazine, MyRecipes.com and CBS MoneyWatch, just to name a few.