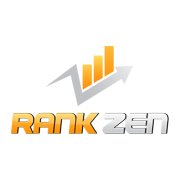 Local internet marketing cannot be successful without proper keyword targeting, and RankZen provides every small business with the tools that they need to succeed.
Brooklyn, NY (PRWEB) August 07, 2012
Ajax Union, a search engine agency found online at http://www.AjaxUnion.com, recently announced the launch of RankZen.com, a new service designed to make valuable SEO tools more readily available to small business owners. The site is a new, powerful tool that can provide users with instantaneous reports of relevant keywords while also tracking competitors' keywords and rankings. The service is now available to users through three different subscription plans, one of which is free.
"Through RankZen, we want to emphasize that effective SEO techniques are within reach of all businesses. The service's keyword tracking software provides users with instant statistics on their search engine rankings, as well as their performances on specific keywords that are relevant to their businesses. RankZen's analysis tools enable individuals and companies to save money and time on web advertising, and provide them with a 360-degree view of their industries' online presences. Local internet marketing cannot be successful without proper keyword targeting, and RankZen provides every small business with the tools that they need to succeed," said Joe Apfelbaum, Ajax Union's CEO.
While RankZen cannot replace the services of a search engine agency, it is designed to provide valuable assistance for small businesses' basic internet marketing needs. RankZen is user-friendly and accessible, even to those without a lot of technological experience. After a simple email sign up, individuals are asked to input their website's URL. RankZen then identifies the top keywords utilized in related ads and content. Keywords are itemized by Personal Organic Keywords and Competitor's Organic Keywords, and the URL's Google ranking is also noted. Upon discovering which search terms are being used most by one's customer base, users can implement those keywords into future online marketing strategies. RankZen's tracking tool documents how effective each new keyword is, and can subsequently help sustain the progress of fluid campaigns. Easy-to-read data records can be exported from the program as well. Furthermore, RankZen keeps records on rivals' key terms – a feature that will help businesses compete with others that are vying for the same customer base.
RankZen offers three subscription options ideal for local internet marketing efforts. The Base Plan is free and includes two campaigns and up to 20 keywords tracked per campaign. The Basic Plan can be obtained for $39.99 per month and encompasses 10 campaigns, up to 50 tracked keywords, competitor comparison data, result export capabilities, and monthly email reports. The Pro Plan is priced at $69.99 per month, and offers many of the same benefits as the Basic Plan, but covers 20 campaigns and up to 75 tracked keywords.
RankZen's creator Ajax Union is not a typical SEO Company. Ajax Union offers flexible, results-driven plans with zero contracts, convenient electronic account alerts, and a staff ready to accommodate unique business needs. Customers have the ability to pick from a diverse grab bag of small business internet marketing resources, including but not limited to email marketing management, pay-per-click (PPC) supervision, search engine optimization (SEO), business blogging and networking, website design and development, press release distribution, and reputation management.
Parties interested in obtaining a RankZen membership or learning about other Ajax Union packages can visit http://www.AjaxUnion.com, or call 800-594-0444.